Vietnam - November 21, 2022 —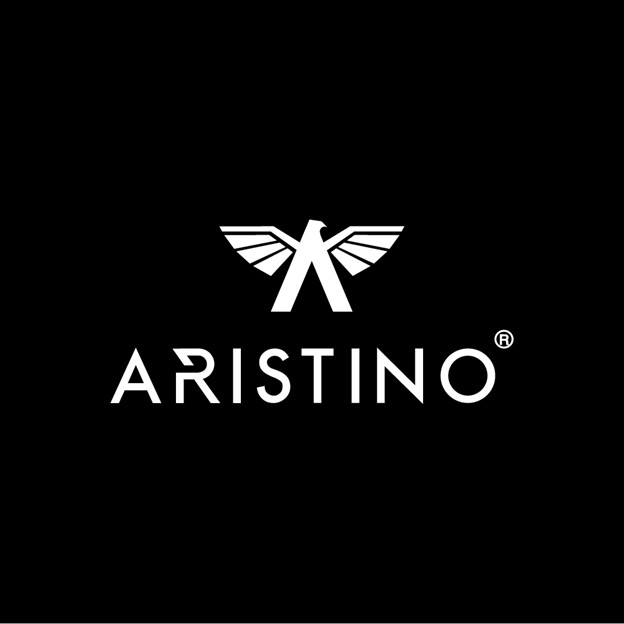 Aristino is a fashion brand belonging to K&G Vietnam Investment Joint Stock Company. It was founded by CEO Tang Van Khanh with the desire to bring comprehensive fashion solutions to gentlemen. Aristino offers full product lines, including T-shirts, polo shirts, casual pants, khaki pants, suits, blazers, high-end leather accessories, etc. Aristino catches up with the 4.0 era trend, the products are applied to advanced technologies and towards trendy, youthful, liberal and elegant design.
Aristino launched in 2013. After 9 years of construction and development, Aristino has become the leading fashion brand in the Vietnamese market. Positioned as a high-end fashion brand "Made in Vietnam" and customer-centric, Aristino is constantly improving service quality and enhancing the shopping experience.
Aristino actively captures fashion and anticipates new trends flow to apply to its designs:
Building a product distribution system with 200 showrooms and hundreds of selling points spread throughout Vietnam. Aristino provides customers with search engines for its stores. Customers enter the location, and the tool automatically outputs the nearest stores list.
Apply advanced technology 4.0 Magic Mirror – Showroom 3D – Mobile App. First, Magic Mirror helps customers save shopping and choosing clothes time. With the Magic Mirror, customers do not need to try the products. The customer only has to choose the clothes then the application automatically mixes and matches with the customer's body shape. Magic Mirror is a combination of traditional shopping in showrooms and online shopping. Second, the 3D showroom follows the actual showroom model. It provides a virtual reality experience. Customers can freely "move" in "real" Aristino's showroom with simple mouse clicks. Images, prices and other information about each product are displayed in detail. Last but not least, the Aristino mobile app supports customers' optimal benefits and provides better experiences. Features include accumulating and updating points on purchases, checking membership tiers, storing transaction history, consulting product details, updating news and promotions, etc.
Along with digital technology, Aristino continuously innovates and develops innovative technologies in each product line. Aristino products use natural materials and pay special attention to designing suitable body shapes. Recently, Aristino launched 3 2022 autumn-winter collections that hit the youth, modernity and elegance.
The Champion – The new collection exclusively for Golfer. Aristino believes that becoming a golf champion requires players to be persistent, have a strategic vision and are not afraid to challenge. The Aristino design team has put many powerful, perfect, absolute images as textures. First, the eagle of power and strength. Eagle is the sky lord, carrying many deep meanings such as resilience, courage and iron will. Next, the highest scores that golfers want to conquer: HIO – scored on par 3 holes, the Golfer proud, and Albatross – an extremely rare score in both amateur and professional matches. The collection also includes a crown motif to ignite the passion and enthusiasm fire in each Golfer. The Champion collection brings the Artsy style through unique, creative and artistic details. The parameters and shape adopt the sweat-wicking Moisture Wicking technology and the "Tech Golf" design for maximum comfort in every movement. Each product possesses UV protection of up to 98%.
The Imprint Of Time – The collection continues The Proud Journey, the gentleman's journey. The Imprint Of Time has the autumn and winter's typical neutral colors, such as brown, gray and navy blue. The body-hugging designs follow the Premio shape and carry the plaid and checkered, considered the Italian gentlemen favorite timeless motif.
The Intersection – The new collection is the intersection between autumn and winter's breath with a little summer sunshine. Designs include polo shirts, shirts, trousers and jackets. Creating the customers' personal, luxurious impression with the most trending colors in November 2022 and eye-catching but not fussy textures.
With the becoming the largest Vietnam fashion company vision, Aristino prioritizes creating product quality and mastering the core value chain. Aristino's motto is customer-centric, providing service from the heart. Aristino has succeeded in making the consumers' minds mark as a high-end fashion brand "made in Vietnam".
For more detail about Aristino and Aristino fashion products, please visit: https://aristino.com
More information about Mr. Tang Van Khanh:
CEO of Aristino.
CEO of K&G Vietnam Investment Joint Stock Company.
Typical Thang Long Young Entrepreneur 2018.
About the company: Aristino is a Vietnamese fashion brand with a youthful, modern, elegant style. Fashion products include tops, underwear, suits, accessories, etc., applied with modern technologies and constantly changing designs to match current trends.
Contact Detail:
Facebook: https://www.facebook.com/ilovearistino/
Pinterest: http://www.pinterest.com/aristinovnn
Twitter: https://twitter.com/Aristinovnn

About Us: /UPTOPZ/
Contact Info:
Name: Aristino
Email: Send Email
Organization: K&G Viet Nam Investment Joint Stock Company
Address: 11th Floor, Block A, Song Da Building, Pham Hung Street, My Dinh 1 Ward, Nam Tu Liem District, Hanoi, Vietnam
Phone: (+84) 1800 6226
Website: https://aristino.com/

Video URL: https://www.youtube.com/watch?v=J_aaztWJixc
Release ID: 89085166