USA - January 20, 2023 /MarketersMEDIA/ —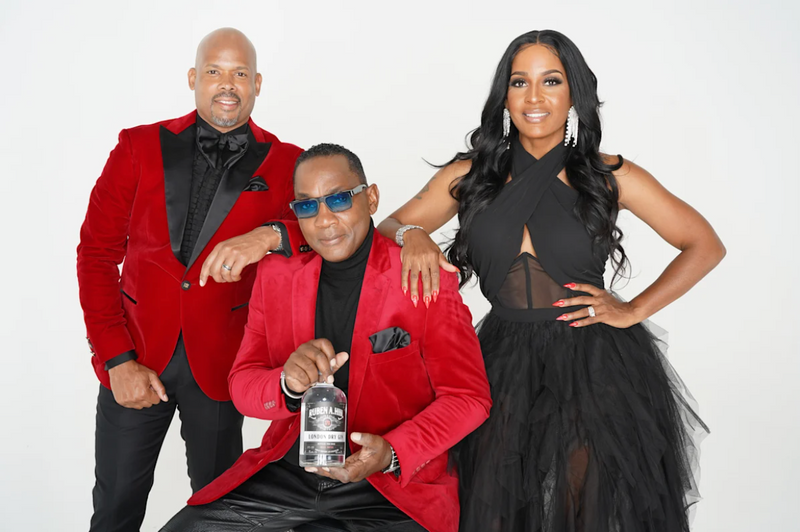 GNatural Spirits Inc. launched Alisar Vodka and Ruben A. Hill spirit brands in 2021, and it has been a fantastic climb. Mr. Roger Gore, CEO and founder, decided to enter the world of spirits using his 25 years of experience in the health and beauty industry. He set out to create high-end spirits and was named a Luxury Brand Mogul for creating award-winning luxury brands sold in big box stores.

The vodka profile was made of the finest corn, distilled six times and charcoal filtered. Mr. Gore wanted to make it a high-end, premium vodka, so it was bottled at 100 proof. After conducting over 145 tastings, everyone kept coming back saying how smooth the vodka was. This feedback inspired Mr. Gore to name the vodka Alisar, which means "smooth" in Portuguese.

Since its inception, Alisar Vodka and Ruben A. Hill have taken the industry by storm. They were the official spirits for the Real Housewives of New Cast Launch Party with newcomer Bershan Shaw from Washington D.C. Alisar Vodka was picked up by Total Wines and More stores in Las Vegas, Nevada and became the first African American-owned spirits to be sold in Audi Stadium, the home of the Washington D.C. United Soccer team.

Alisar Vodka and Ruben A. Hill have also gained the support of influencers such as Clifton Pettie and multi-talented songstress Joi Carter from the OWN Network hit reality TV series "Love and Marriage DC". The brands have appeared on the Washington DC local hit show "Spotlight Over The City" hosted by Stan and Terri receiving many inquiries for product placement.

In 2022, Alisar produced a pineapple version called Alisar Vodka infused with Pineapple. The brand has become the official spirit of the Maryland Yacht Chapters, owned and operated by Captain Warren Govan. It has also gained the support of notable figures such as Wes Moore, the newly elected first African American Governor in United States history of the State of Maryland, and Aisha Braveboy, two-time State Attorneys of Prince George's County.

Alisar Vodka and Ruben A. Hill have also been entered into the world's largest spirits competition, the MLSA, and won Triple Gold and Gold with all entries. This was the largest win of any brand for 2022. Roger Gore, CEO and owner of Alisar Vodka and Ruben A. Hill, was asked to participate in "The 48 Men of Power" created by Bruce Branch and Dr. Renee Allen and will be collaborating with OWN Network reality TV stars Jamie and Erana Tyler from the hit show "Love in Marriage DC", Created by Carlos King C.E.O. Kingdom Reign Entertainment which airs January 21, 2023.

Carmen Felder, connector and reality star of "Ready to Love" of the OWN network, also continues to connect the brands with high-end events. Alisar Vodka and Ruben A. Hill have collaborated with Lamborghini and Roll Royce of Washington and participated in a prestigious cancer event with David Yurman high-end designer jewelry.
Contact Info:
Name: Roger Gore
Email: Send Email
Organization: Alisar Vodka and Ruben A.Hill
Address: Tye River VA, USA
Website: https://alisarvodka.com/

Release ID: 89088596