Albuquerque, New Mexico - March 16, 2023 —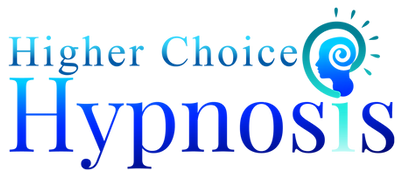 Anat at Higher Choice Hypnosis is pleased to announce that she can offer past life regressions for their clients. The aim of these regressions is not to prove the existence of reincarnation but instead to help clients learn the life lessons they need to make positive improvements. 

Regardless of whether clients believe in reincarnation, Anat firmly believes that this service can still provide a positive experience. According to her, past life regression may unlock key insights about an individual's current life that will help them grow. 

Through past life regression, an altered state of consciousness is achieved by utilizing the right hypnosis techniques. Each client is guided through experiences of their past lives, potentially remembering various incarnations. 

Anat encourages her clients to explore this experience and then decide for themselves whether it is a true encounter of past lives or a metaphor constructed by their subconscious mind for challenges or trauma that they are currently experiencing. Regardless, professional hypnotherapist Anat Weinstein, C.Ht. is confident that the experience can deliver results that are interesting and useful for clients. 

According to Anat, an open mind is required to achieve positive results from clients. For individuals who do not believe in this type of therapy, Anat at Higher Choice Hypnosis provides other forms of hypnosis that may be more suitable. 

Past life regressions are just one of the therapy options available from Higher Choice Hypnosis. Anat claims that her services can support clients struggling with addictions, anxiety, depression, weight loss, chronic pain, and sleep disorders. 

This is an exciting time for the company. The brand has recently undergone a reinvention, launching a new website that clients can use to explore their various services including past life regression. 

About Higher Choice Hypnosis  

Anat Weinstein C.Ht provides hypnotherapy services through her brand, Higher Choice Hypnosis. Voted as the Best Business of 2023, she utilizes both hypnosis as well as NLP to support her clients. 

With more than 15 years of experience as a hypnotherapist, Anat has always been fascinated by how the world works. She chose to focus on hypnotherapy because she came to realize that there was more beyond the physical world and that this is only a fragment of what we refer to as reality. Anat firmly believes that the best way to understand reality is by diving into the consciousness. Her goal is to provide measurable, tangible results through hypnosis and other similar treatment options, delivering growth and life improvements for all clients. 

More information about Higher Choice Hypnosis can be found on the business website. Alternatively, Anat can be contacted directly using the information below. 

Contact Info:
Name: Anat Weinstein
Email: Send Email
Organization: Higher Choice Hypnosis
Address: 12101 Menaul Blvd NE, Albuquerque, NM 87112
Phone: (505) 823-6508
Website: https://www.nmhypnosis.com/

Release ID: 89092016