Vietnam - May 20, 2023 —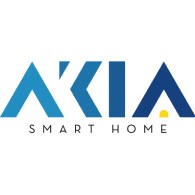 AKIA Smart Home is an authorized distributor of leading technology brands: Dreame, Imou, Eufy, Xiaomi, Philips, Linksys, Aquara, Ezviz, and more. Each product comes with a complete proving certificate of origin, bringing customers assurance when choosing smart electronic solutions at AKIA Smart Home.
The product categories available at AKIA Smart Home include:
Security & Monitoring: indoor and outdoor Wi-Fi cameras, battery-powered cameras, IP CCTV cameras, camera combo sets, and camera accessories.
Smart Home Gadgets: door locks, lights, power outlets, switches, hubs, infrared remotes, sensors, fire and smoke alarms, motorized blinds, virtual assistant speakers, and video doorbells.
Appliances: air purifiers, home projectors, TV boxes, routers & mesh Wi-Fi systems, humidifiers & dehumidifiers, and fans.
Kitchen Appliances: air fryers, electric stoves, blenders, electric kettles, water purifiers, and other devices.
 Robot vacuums and vacuum cleaners.
 LED lights.
AKIA Smart Home stands out as one of the few companies providing and implementing comprehensive smart home solutions in Vietnam. They offer a wide range of installation packages, some popular ones are:
Smart lock installation.
Smart switch system installation.
Smart lighting system installation.
Wi-Fi IP camera installation.
Smart sensor system installation.
AKIA Smart Home has a professional consultation process:
AKIA's consulting expert will have initial discussions with customers over the phone or in person to understand the customer's needs and provide optimal solutions in all aspects, including usage requirements, installation options, timeframe, and cost.
AKIA Smart Home's installation team will conduct an on-site survey to assess the electrical system, the device installation locations and make a second discussion with the customer. During this process, the installation team will generate smart home installation ideas with customers, give a price quote, and offer package options.
AKIA Smart Home implements the installation once the customer agrees on the chosen solution package.
With decade-long expertise in the smart electronic devices industry, AKIA Smart Home's consulting team is well-equipped to offer customized and comprehensive solutions to customers, catering to even the most intricate requirements. AKIA Smart Home boasts a professional and highly skilled installation team. Customers will be guided on maximizing their devices' potential to fulfill their needs and expectations.
AKIA Smart Home aims to deliver exciting and professional experiences to each customer within their beloved homes. Customers can make full payments or opt for 100% online installment payments. Nationwide delivery is available at affordable shipping costs.
In central Ho Chi Minh City, customers can expect to receive their orders within 1-2 working days or on the same day with express delivery. The estimated delivery time is between 3-7 days for customers in other areas. Delivery time starts from the day the order is placed. AKIA Smart Home is committed to ensuring our products' highest quality packaging and storage to ensure they reach the recipient in the best possible condition.
AKIA Smart Home has established a clear product warranty and return policy. Customers can exchange the defective product with a new one (same model, capacity, and color) within 7 days if the problem is a manufacturing defect.
For accompanying accessories, customers will be provided with equivalent replacements. Between the second to the twelfth-month warranty, customers can send their products to the designated warranty center as specified by the manufacturer. For more information about AKIA Smart Home, please visit: https://akia.vn
About the company: AKIA Smart Home is a leading provider in Vietnam specializing in comprehensive solutions for customers, including smart home devices and consulting and installation services. AKIA Smart Home continuously updates and improves products and services to bring convenience, modernity, and intelligence to every home.
Contact Detail: Facebook: https://www.facebook.com/akiasmarthome
Twitter: https://twitter.com/AkiaSmarthome
About Us: /AKIA Smart Home/
Contact Info:
Name: AKIA Smart Home
Email: Send Email
Organization: AKIA JOINT STOCK COMPANY
Address: 132 Vo Thi Sau Street, Vo Thi Sau Ward, District 3, Ho Chi Minh City
Phone: (+84) 788 499 545
Website: https://akia.vn/

Video URL: https://youtu.be/tPiMJsxcGUw
Release ID: 89097993