Scottsdale, AZ, United States - September 18, 2023 —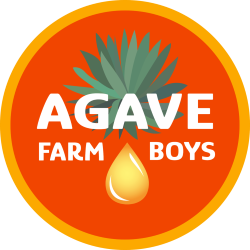 Agave Farm Boys, a leading purveyor of high-quality CBD products, is proud to present a first for the CBD market—CBD Toppers. This highly versatile and unique CBD product goes beyond the average CBD drink. 
While most CBD drinks are designed to be consumed "as-is," Agave Farm Boys CBD Toppers break the mold, offering a variety of ways to drink and enjoy CBD. Toppers come in two-ounce servings and contain 50mg of high-quality, full-spectrum CBD. Non-alcoholic CBD Toppers come in three exciting flavors: Margarita, PiñaColada, and Paloma. Drink them on their own "straight up" or with other beverages. After all, that's why they call it a Topper! Try adding it to a favorite refreshment, such as club soda or your favorite sparkling water. The natural blue agave in each Topper offers just the right amount of sweetness without overpowering your beverage. Agave Farm Boy Toppers can complement just about any drink recipe you like.
All Agave Farm Boys Toppers are 20% off until the end of 2023, which also includes free shipping. For those curious about the power of CBD, Toppers are a wonderful way to explore and enjoy the therapeutic benefits. Try them after a long day of work, with friends, or whenever you want to relax. With Agave Farm Boys' high-quality, third-party tested Toppers, trying CBD has never been more fun.    
Agave Farm Boys is pleased to offer their valued customers high-quality, affordable CBD Toppers.
About the Company: 
Agave Farm Boys makes high-quality and delicious CBD products for everyone. With a passion for safety and quality, Agave Farm Boys' facility is GMP-compliant, FDA-registered, and specializes in quality control focused on the purest ingredients, qualified by 3rd party testing. Agave Farm Boys source their CBD from highly-rated suppliers. All test results are published on the Agave Farm Boys website before products are shipped. Agave Farm Boys brings a rare level of dedication to purity and quality to the CBD industry.
Contact Info:
Name: Agave Farm Boys
Email: Send Email
Organization: Agave Farm Boys
Phone: 1-877-846-000
Website: https://www.agavefarmboys.com/

Release ID: 89107752