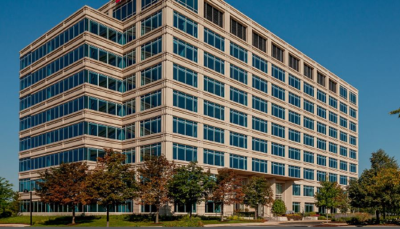 - March 12, 2014 /MarketersMEDIA/ —
Vancouver, BC / March 11, 2014 / Adventus Realty Trust (Adventus) is pleased to announce the acquisition of its fifth office building, Cantera Meadows, located in suburban Chicago. Cantera Meadows complements the other properties in our portfolio which has now grown to approximately 1.5 million square feet of office space, all located in the suburban Chicago market.
Rod Johnston, President and CEO of Adventus, states: "We have put together a strong portfolio of properties, worth approximately US $150 million, since the inception of Adventus in 2012. Our latest acquisition, Cantera Meadows, and our other properties are confirmation of the value of our focus.
The market for US real estate is improving, yet we are not having any problem finding exceptional properties in our niche of office properties in the US $10-50 million range.
This niche gives us a distinct advantage and enables us to acquire properties on favourable terms that give us a healthy margin between our acquisition capitalization rates and our mortgage rates. We are within reach of our goals for 2014, which include acquiring 2 million square feet of lease space, approximately US $200 million in asset values and diversifying to our second city."
Cantera Meadows
Located in Warrenville, Illinois, Cantera Meadows was built in 1997, and was purchased for $28.4 million, or $139 per square foot. The building is 8 stories and contains 203,842 square feet of leaseable area. The property, which is 92% leased on a long term basis, is anchored by EN Engineering, a large oil and gas engineering firm and one of the fastest growing companies in the US, and Patterson Medical, a subsidiary of Patterson Companies, a US publicly traded $4.5B dental and medical supply company with a 100 year-plus operating history.
The Property was financed by JP Morgan Chase who provided $19.88M of non-recourse first mortgage financing on a 10 year basis at rate of 4.9775%.
About Adventus
Adventus is a Vancouver, BC based Real Estate Investment Trust focused solely on US office properties in the US $10M - $50M range. For more information on Adventus including our team, corporate strategy, photo gallery , details of our portfolio, and press releases, we invite you to visit our website.
ADVENTUS REALTY TRUST
By its Trustee: ADVENTUS REALTY SERVICES INC.
Per: Rodney B. Johnston, CPA, FCA
President and Chief Executive Officer

Click Image To View Full Size
Release ID: 35754