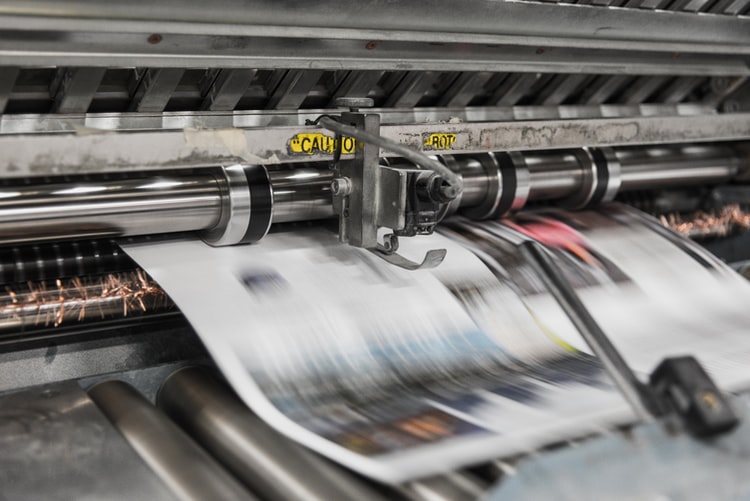 - September 7, 2021 /MarketersMedia/ —
Press releases make the public relations world go round. Most journalists are looking for an interesting or exciting story that will get them loads of clicks or views, or sometimes even just something to fill some space up, so they are constantly on the lookout for well written or captivating press releases. If you want to learn how to really be able to stand out from amongst the crowd, then make sure to read our article about the top six tips for sending a better press release email to journalists.
Sometimes, as well as getting tips on how to do something better, it can help to have a greater understanding of the subject. The best way to achieve that is by looking back, so here is a short history of the press release.
The First Ever Press Release
It might seem like the press release has been around forever, but did you know that the first one was written and released back in 1906? That might seem more recent than a lot of people would've guessed. After all, humans have been sharing information with each other since they were in caves.
Yet it took a real tragedy for this form of communication to be birthed.
The earliest press release was written by a man called Ivy Ledbetter Lee, who is known by many people to be the father of PR, and a man who pioneered tactics we still use today. He sent it to the New York Times on October of 1906, after a major railroad accident happened on the Pennsylvania Railroad, with the crash occurring in Atlantic City, which unfortunately resulted in the deaths of fifty people.
Lee wanted to get the correct information out to the newspapers, as quickly as possible, that the train accident had happened, but to reassure people that the train company was doing everything possible to learn from the problem. The New York Times were happy to receive the press release and actually published the note word for word.
The Greatest Ever Press Release?
Now that we've looked at the first press release, let's talk about what is, arguably, the greatest ever one. To do that we have to go back in time to 1995, and set the scene. Easily the world's most famous athlete at the time, Michael Jordan, had been retired from the sport of basketball and had been having a go at baseball instead. Fans were totally flabbergasted as to why he would step away from basketball and the NBA, when he was at the peak of his powers. If you're a fan of a certain Looney Tunes movie called Space Jam, then this story might sound familiar to you.
There are many theories nowadays about why Jordan walked away from the NBA back then, including that he had been going to too many casinos and enjoying gambling, and wanted to step out of the limelight. If like Jordan you're a huge gambling fan, then the guys over at Casinos.co.za have got you covered. Their experts have managed to compile a comprehensive list of the best no deposit bonuses casinos in South Africa. Plus, they have great guides for all available casino games, so you know you're getting all the information you need to have the best chance at winning.
By March of 1995 there were rumours swirling round that Jordan might be thinking about making a return to basketball, and what came next was one of the biggest moments in the history of sport and the media. Jordan and his personal attorney and business manager, David B. Falk, wanted to announce his return to the Chicago Bulls in a suitable way, and both of them spent hours trying to draft the perfect press release. In the end, frustrated, Jordan decided to just have the final version read 'I'm back.' When it was then released, the amount of excitement and hype was like nothing seen before. Jordan, then, went on to win a further three NBA titles for the Bulls.
This can be a good lesson for when you're writing your press releases; always make sure that you only have in there the information you actually need. Journalists will be more willing to print a press release if it is concise and easy to read. Just like when Jordan sent out his, all he needed to announce was his return, and he did it in the best and most dramatic way possible, which only helped to add to his immense legend.
Release ID: 89044632