United States - September 14, 2022 —
The Art of SMP is a Kensington-based licensed and established hair loss center founded by an internationally recognized hair loss expert Chris Herrera.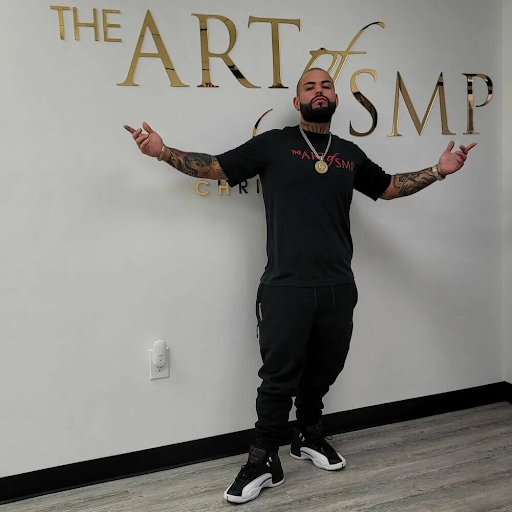 According to data sourced from The Hair Society, it is estimated that roughly 35 million men and 21 million women suffer from one or more hair loss conditions. As one of the most serious conditions related to hair loss, alopecia is affecting at least 2.5 million individuals across the United States. 
Modern-day technology has enabled professionals to tackle various similar issues with SMP being widely regarded as the most effective solution. The Art of SMP is an American hair loss treatment company founded by an international multi-awarded SMP Artist Chris Herrera. Aside from providing premium quality SMP services, Chris and his team are working toward raising awareness regarding the effectiveness of SMP procedures. 
SMP stands for "Scalp Micropigmentation", and it is a method with roots dating over a hundred years, originating in the hair salons of Leeds, United Kingdom. Sutherland Macdonald, one of the most renowned tattoo artists of his time, laid the foundation for scalp micropigmentation with his innovative permanent hair makeup techniques. 
With Chris Herrera at its helm, The Art of SMP's team studied the works and mysteries of the world's most impactful hair tattoo artists and has leveraged this knowledge to create a unique approach to scalp micropigmentation procedures. 
What separates The Art of SMP from contemporary hair loss centers and clinics is the experience of its team, commitment to its craft, and best-in-class SMP equipment. 
The company's founder Chris discussed why alternatives to SMP are not as viable alternatives as many people believe them to be, stating the following:
"There's other stuff on the market. There's hair transplant, there's wigs, there's hair fibers; the only thing about that is that hair transplants, flip of a coin, you don't know if it's going to work, and if it does work, it's going to work for two months. Let's say you're doing hair fibers; you get in the pool, you get out, and you got a black watermark around you. Scalp Micropigmentation is guaranteed results, and it looks natural," said Chris Herrera. 
Aside from helping its clients overcome hair loss, alopecia, and balding problems, The Art of SMP is also helping other SMP practices and brands by selling a host of premium quality scalp micropigmentation equipment. 
From Blendz ink and top-tier SMP guns to premium SMP needles and aftercare gear, The Art of SMP's store has it all, empowering emerging SMP artists nationwide with state-of-the-art technologies required for procedures to yield the best possible results. 
People that want to learn more about The Art of SMP's process can book a call with Chris Herrera via linktr.ee/theartofsmp. More information about The Art of SMP is available on the company's official Instagram profile.

Contact Info:
Name: Chris Herrera
Email: Send Email
Organization: Nate The Art of SMP
Address: 10400 Connecticut Ave. #300, Kensington MD, 20895
Phone: 301-503-0762
Website: https://www.instagram.com/theartofsmp/

Release ID: 89081592