Italy - December 5, 2022 —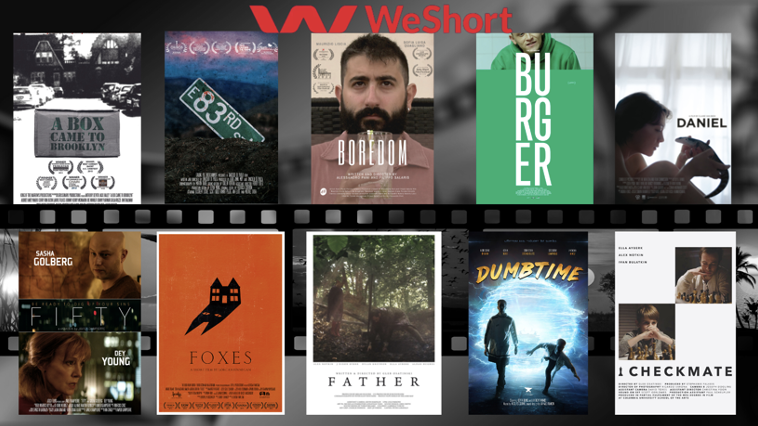 Italian WeShort partners with Pzaz TV to enrich the TV a la carte platform with an array of internationally awarded independent short movies from all genres, for people to watch during breaks, on trains, in airports, and whenever they have a few moments to spare.
Pzaz TV is delighted to welcome WeShort aboard and provide its global audience a wider range of entertainment options . Short films are on the rise , as people shift their focus to watching short-form content more often than before. Pzaz TV aspires to bring forth a wide variety of content that appeals to all, and partnering with WeShort made it all possible.
WeShort is an On-Demand Entertainment platform that presents short films from around the world. The company aims to make cinema pocket-friendly, so that people can watch movies on the go. WeShort offers family and kids entertainment too, including animated and non-animated shorts. WeShorts movie library comprises over of seventy short films, with new releases every week.
"The partnership with PZAZ is another amazing piece of the puzzle for WeShort's mission: making short films a mainstream daily entertainment choice for a global audience. I'm happy that we will increase our presence on the market with PZAZ as a partner. This is happening because there is a sharing of vision and values between the two companies." – Alex Loprieno CEO and Founder of WeShort.
About Pzaz TV
Pzaz TV is the A to Z of independent special interest television with a unique mix of content from independent providers. As of November 2022, the Pzaz offering includes 58,000+ films, series, and shorts to over 1 million users. The company has 50+ employees distributed across 23 countries, creating a genetic makeup ideally suited to its mission: "We promise to deliver cross-cultural and all-inclusive TV to viewers and audiences globally, supporting an open-minded, respectful world". Pzaz is expanding rapidly and is ambitious about becoming the world's most loved TV matchmaking platform that speaks all languages.
Contact Info:
Name: PRWhirlWind
Email: Send Email
Organization: PRWhirlWind
Website: https://prwhirlwind.com/

Release ID: 89085918