Lockport, New York, United States - September 19, 2023 —
Water filtration has become one of the most critical systems in the home and workplace owing to the presence of different minerals and compounds such as iron, chlorine, calcium, sulfur, and so on, making hard water an issue in many sections of the country. Excessive levels of these minerals in the water cause it to appear, smell, and taste unpleasant. Engaging professional water treatment technicians at this point becomes necessary because the main cause of dirty water must be known and dealt with. This is why local administration hires professional New York City water treatment services like Water Cure USA. The adept workers know their way around various contaminants that might be the leading cause of affected water. It is a reliable company that ensures improved water technologies and prompt repair and maintenance.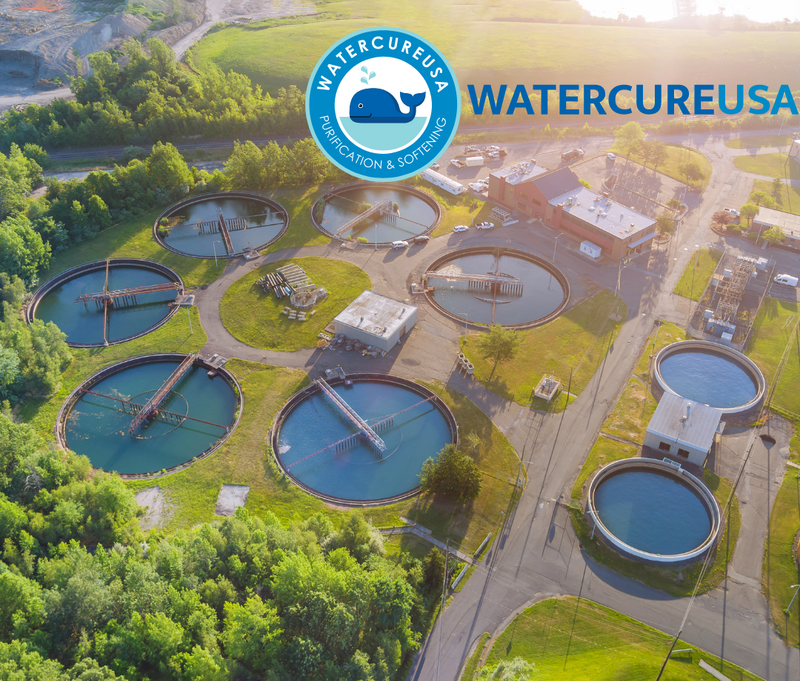 When it comes to improving water quality, many individuals see solutions in enormous boxes offered by merchants and feel they can DIY, install, or even build their water filtering system. While this may appear to be a feasible or cost-effective alternative at first look, the reality is that DIY water filtration systems may not function well or may even become more expensive in the long term due to a lack of reliability. Therefore, hiring a professional water filter installation and treatment service is advantageous. Customers can be helped through the process and even informed about the care programs that can be put in place to keep water quality high.
"I have had my Water Cure Water System for 10 years now and I love the taste of my drinking water. Drew my water man and even hooked up my fridge so it takes care of my drinking water from there. I have animals and give them filtered water every day. This way I know they are getting good water. I don't buy bottled water, with the Water Cure Water System it's not needed just fill your drinking bottle and go. I know where this drinking water comes from. No bottles to return and no clutter from saving recycling". -Sharon
Understanding the numerous water softener systems available can be difficult, as can selecting the appropriate system for a specific region or household. Also, choosing the inappropriate system for a home may result in the same problems that existed before attempting to treat water, such as difficulty heating or cooling the water, mineral deposit buildup in pipes and fixtures, and dry and itchy skin. A water softening system specialist can help properly administer useful gadgets like ion exchange units. Ion exchange units, often known as household water softeners, extract calcium, magnesium, and other minerals from drinking water. Water pressure, water hardness, contaminants, daily water usage quantity, and installation space can all be assessed by trained personnel.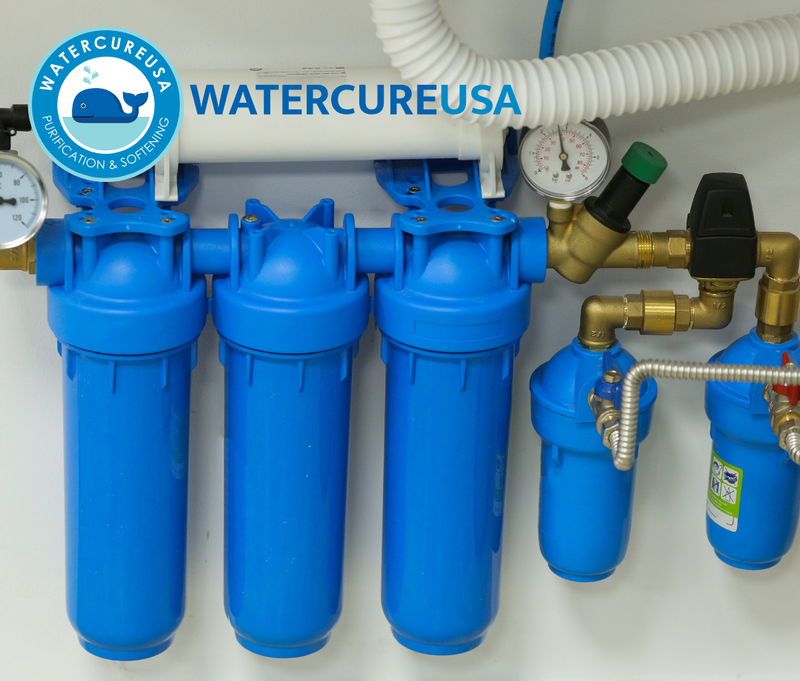 Many people believe tap water is pure and safe, but this is not always true. Even if it appears and tastes satisfactory, tap water frequently contains contaminants. Some pollutants are generally benign, while others are toxic or have the potential to damage appliances and fixtures. Water dispensed directly from the faucet is usually unfiltered. It even has a strong and unpleasant odor. The scent is mainly caused by sulfur in the water, which gives it a rotten egg-like odor, and the tongue feels a distinct and sickening flavor. To remove such impurities found in tap water, such as bacteria and heavy metals like lead, water faucet filters can be helpful. They promote hydration and help preserve the environment by eliminating the need for plastic, all of which contribute to a healthier overall experience.
Many homeowners and business owners desire the most cost-effective solution to their water concerns. Though the total cost of a water purification system or filter system from a retail store will be less than that of a well-known dealer's products, they are often less costly for a reason. Internal parts are frequently made with less expensive substitutes that perform but do not last. On the other hand, filtration systems purchased and installed by a reliable company will be composed of high-quality components built to last. Water Cure USA, based in New York, aims to provide improved water treatment facilities at affordable prices. They begin with water testing and then propose solutions based on the results. This results in reasonable expenses and a long-term solution.
Installing a water filtration system can take much longer for a homeowner unfamiliar with the process's different aspects. Not knowing what tools are needed can result in multiple trips to the store to buy necessary equipment, plumbing, tube clamps, and other supplies, turning what was supposed to be a simple task into a multi-day event. On the contrary, professionals who know what they are doing can properly install the system. Time is money and should be considered while analyzing whether to perform a DIY gimmick or hire a professional.
Individuals in New York City may face various regional water purity issues depending on where they live or do business. While some water filtration systems may handle many issues, most homeowners must hunt for a system that addresses their unique needs. Water filters are frequently addressed in a family or workplace when something goes wrong, a viral disease occurs, or water toxins harm a new device. However, not procrastinating on this duty and involving qualified firms specializing in water purification might benefit people. Individuals are advised to begin with a water testing appointment which will aid in developing a viable plan for restoring water productivity. Residents of New York and the neighboring Counties and Towns have prioritized their health by focusing on water quality and hiring Water Cure USA as their superior water treatment supplier.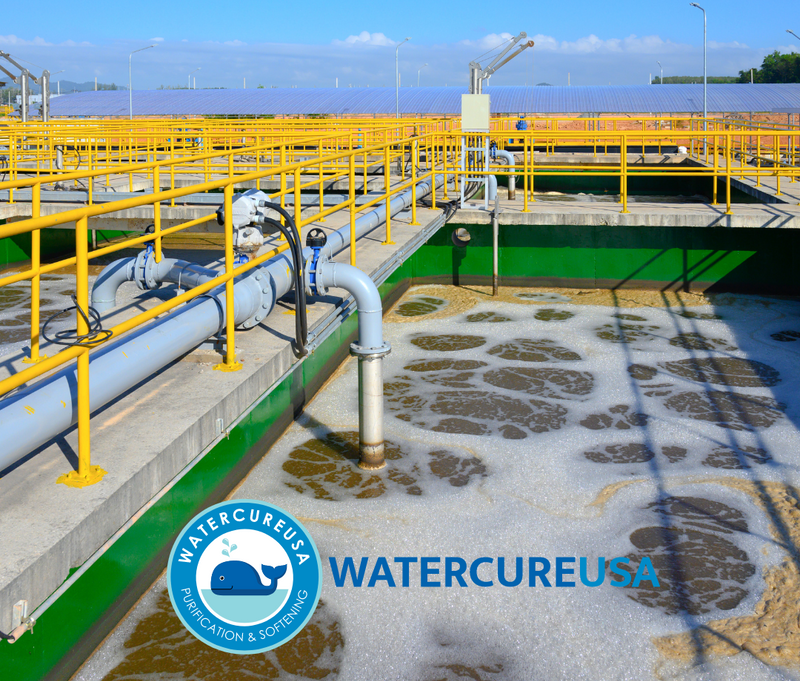 About Us: Water Cure USA is a recognized company that serves New York families and residences by treating contaminated water. The company is tested and certified under industry standards and provides free water testing services. The skilled technicians specialize in water faucet filters, water filtration maintenance, city water treatment, water softener systems, UV light purification, whole-house water filters, and sulfur filtration. They also offer bacteria, well, and hard water testing.
Contact Info:
Name: Drew Orton
Email: Send Email
Organization: Watercure USA Water Softener & Water Filtration Systems
Address: 318 Center St, Lockport, NY 14094, United States
Phone: 1 716-946-3598
Website: https://watercureusa.com/

Video URL: https://youtu.be/XHSSZGJVnAA?feature=shared
Release ID: 89107645