New York, US - January 3, 2023 —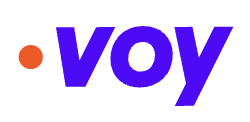 Voy Media is a performance-based full-service agency that has recently launched its dedicated Youtube advertising services to clients. With the help of Voy Media services, it will help clients take their brand presence to the next level. The team at Voy Media will handle everything for the clients, from data to creative, growth to consulting.
The company will provide full-service Youtube ads to clients and their dedicated brands. At the same time, a dedicated account manager and lead strategist will be assigned to each client in order to provide them with the best service Voy Media can offer. These two people will be the client's primary point of contact, and they will present their help in any way possible to ensure the partnership goes well.
Voy Media has specialised expertise in creating and executing effective Youtube ads to help clients. As the company believes every brand has its custom audiences, all the ads are created uniquely to ensure they target the right audience. All the ads will be made by the Voy Media team, which includes ad video design, custom photo shoots for the brand and user-generated content to help the client's brand.
By working with Voy Media Youtube Ads, clients can save time and focus on other aspects of their business. The company will handle all the elements of the client's YouTube marketing efforts. The company can also help clients to get the most out of their marketing budget by identifying the most effective strategies and tactics for their branding.
Getting started with Voy Media on any of the client's projects takes a few easy steps. First, a quick consultation call will be scheduled to ensure that Voy Media is a good fit for the project and meet all the client's needs. Once the partnership is established, a kickoff call and campaign development will be started to develop clear goals and objectives. The campaign production and launch will be the next step. The team will optimise and iterate the campaign ads accordingly throughout the partnership period.
About Voy Media
Voy Media is a performance-based, full service agency that does more than just sales and branding. The company helps clients to create creatives that stop people from scrolling, words that get people to think and marketing strategies. With a proven record of helping businesses scale their sales up to 8 figures a month, clients will definitely get their money's worth when using Voy Media services.
Contact Info:
Name: Kevin Urrutia
Email: Send Email
Organization: Voy Media
Website: https://voymedia.com/

Release ID: 89087475