United States - September 23, 2022 —
Mushrooms have been used and revered for centuries for their medicinal properties. From anti-inflammatory properties to immunity protection, they can provide vital nutrients and minerals. 
United States-based company, Vital Labs is producing tinctures and extracts of the highest quality from the medicinal properties of their organic mushrooms and minerals. Their goal is to promote long-term health and well-being with the use of natural supplements.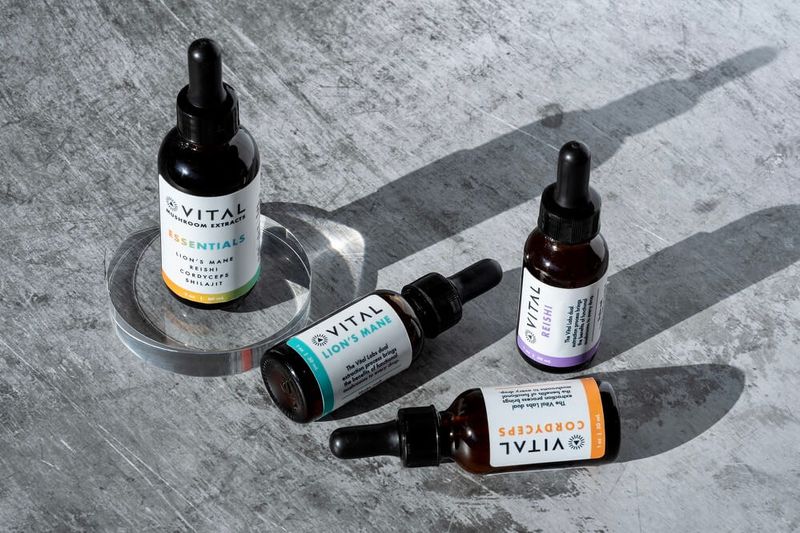 A tincture for every need
Vital Labs has a variety of tinctures, all utilizing their star ingredient of functional mushrooms. Their all-purpose Essentials Tincture is loaded with functional mushrooms. Lion's mane, reishi, cordyceps, and shilajit make up this powerhouse product. This product is designed to support overall daily health and can be taken as is or added to drinks and smoothies. 
Vital Labs also boasts three booster options. The Lion's mane tincture is all about brain health, with benefits for memory, focus, and clarity. This is great to use before work or school to boost productivity. 
Reishi is all about immune health while also supporting stress relief and relaxation. Taking this before bed will guarantee an easier night's sleep. 
Cordyceps are perfect for a boost before a workout. They provide energy, stamina, and libido to meet those fitness goals with a healthy and natural assistant. 
All four options can be purchased separately or as a bundle. The three booster options can work alone or be added to the Essentials Tincture to boost the effects. 
Conclusion
Vital Labs is focused on taking centuries of traditional Chinese medicinal use of mushrooms and turning it into a product that works for the modern person. Their products are easy to incorporate into even the busiest routines as they can be taken alone or added to any drink. 
Vital Labs has multiple options with different health focuses in mind, making it easy to try out a new way to incorporate traditional medicine. 

Contact Info:
Name: Tristan Whiteside
Email: Send Email
Organization: Vital Labs
Address: United States
Website: http://www.vitaltinctures.com

Release ID: 89082022