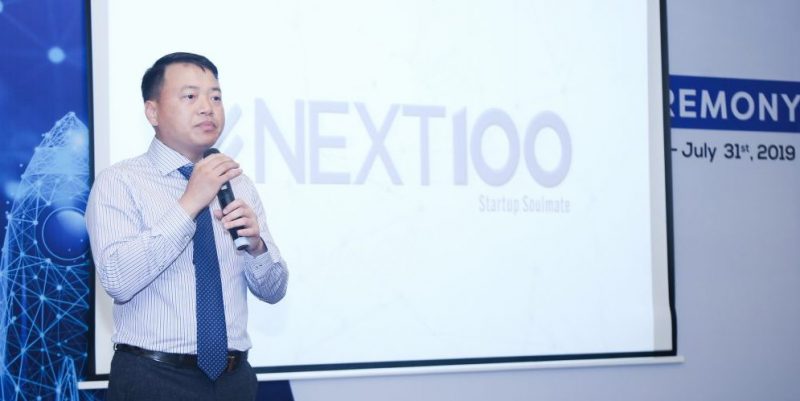 - February 12, 2020 —
5/8/2019 – Nexttech Group of Technopreneurs, a technology digitized-commerce ecosystem with nearly 20 years in operation, has launched a US$10 million startup fund called Next100.
The new fund is dedicated to early-stage startups, adopting a hybrid model combining a venture builder, an ecosystem, and a participating venture capital firm, which the company claims is the first of its kind in Vietnam.
With the slogan Startup Soulmate, Next100 will not only provide seed funding capital ranging from US$100,000 to US$1 million but also support and coaching for Vietnamese founders in solving various hurdles during a startups' early phase.
This helps maximize success rate at optimal cost and time, making it a suitable launchpad for aspiring founders to succeed locally and scale regionally.
Currently, Next100 is looking at potential investments in ecommerce, edtech, travel tech, and AI. "However, we don't limit ourselves. The fund's taste is broad and we're open for ideas from any sector that can be tech-enabled and/or digitized to bring added value to consumers."
"Vietnamese startups are Next100's priority, but we do take into consideration Southeast Asian startups if they have sound ideas and potential to launch in Vietnam," Nexttech Group added.
Through Next100, Nexttech will help founders discover the startup's point of impact or the right business strategy that is in line with the startup's core capabilities.
Startups can also access Nexttech's ecosystem of close to 20 platforms and over 10 million customers to help with market penetration and expansion in the Southeast Asia region.
For potential investments, the fund said it considers a founding team's core competencies with an out-of-the-box creative mindset, a deep understanding of the startup's chosen sector, and a scalable business idea.
"Next100's target audiences are technology startups who are digitizing traditional industries, or traditional startups that are leveraging technology to increase efficiency and productivity in their respective sectors; with the common goal to disrupt or optimize traditional practices to deliver new added value ​​for society," said Dao Minh Phu, Managing Partner of Next100.
In celebration of its launching, Next100 also announced the completion of the most recent investments in Vietnam, including premier P2P lending platform Vay Muon; instant delivery-on-demand and concierge service platform HeyU; and the country's first and largest technology chained academy for kids Teky Academy.
NextTech was launched in 2001 and currently has operations in eight markets across Southeast Asia and China, focusing on e-commerce, fintech, e-logistics, and education with a total of 15 portfolio companies.
The company claims to have an annual transaction volume close to US$3 billion.
Contact Info:
Email: Send Email

Release ID: 88946218