United Kingdom - September 21, 2022 —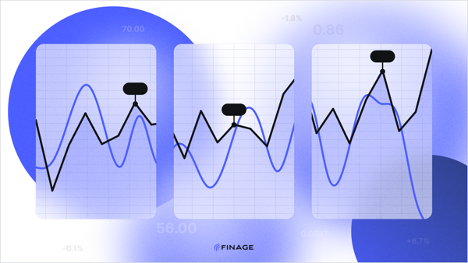 The power of data in the digital age cannot be overlooked. Accurate data is critical for predicting, characterizing, validating, verifying, and even accessing the many models on which modern life is built. Thus the absence of data would lead to a situation where most models serve no use. But even though this knowledge is common, it doesn't make gathering data, especially financial data, any easier. Finage has, however, come up with the perfect solution to this issue.
Finage is a data platform that is built on simplicity. According to the company, "We're on a mission to simplify financial data and computing so developers and their teams can spend more time building software that changes the API services forever." True to its word, Finage has developed the easiest and fastest currency, stock and cryptocurrency API with the lowest latency.
Unlike the existing expensive, complicated, and slow services, the Finage platform uses modern AI services that readily deliver important information such as real-time stock data, historical stock data, among others. The simplicity of the platform is hardly surprising seeing as Finage was built by software engineers who have combined decades of experience developing financial applications and platforms with clean, intuitive usability.
Finage sets itself apart from the competition with distinctive features such as:
 Widget collection: Has custom widgets with different color schemes to best fit best on any platform.
APIs and web sockets: Connect and start with one click and be ready to receive tailored secure real-time data with super low latency over TCP protocols.
Wide data coverage: Finage has dozens of data resources available to use on any platform including financial statements, ownership, analyst's estimates, stock api, forex & crypto api, news sentiments, earning call transcripts, merger and acquisitions and more.
Developer friendly: The platform can integrate with all tools including C++, Go, .Net, Node.JS, Python, Java, PHP, Ruby and HTML along with sample code, and a few other features.
Users of Finage can testify that the platform does just what it promises. According to one user, "In our industry, data accuracy is critical but robust systems to ensure data availability are even more important. The talented team at Finage delivers, so we never miss a beat while securing billions for our clients. We rely on Finage because our clients rely on us."
Please visit www.finage.co.uk to learn more about its services.

Contact Info:
Name: Gokhan Uckan
Email: Send Email
Organization: Finage
Address: United Kingdom
Website: https://www.finage.co.uk

Release ID: 89081961