Nashville, TN, United States - September 18, 2023 —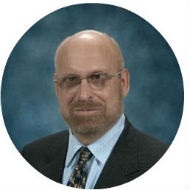 For couples living in Nashville with the end of their relationship in sight, the next step to a new life is best thought out carefully, advises local divorce attorney, Francis King.
For more information please visit https://franciskinglaw.com
The founder of the Law Offices of Francis King took a legal look at the situation of divorce and separation in Tennessee, having fielded many such cases for clients over the years.
Suppose couples still consider their relationship worth fighting for. In that case, they may well want to undergo a trial separation to allow each party to determine their best options and even participate in marital counseling to bridge the gap. However, King revealed that while the term legal separation is technically recognized in Tennessee, the courts are reluctant to order such separations absent special circumstances such as a strong likelihood of reconciliation or one spouse's need to stay on the other's health insurance.
In the event a divorce case is filed, courts do allow couples to live apart and make temporary arrangements while the divorce is ongoing. These interim agreements can cover many issues, and courts enable couples to work on an amicable solution that, if just and fair, is reflected in the final divorce judgement.
If it comes to divorce, one spouse will usually file a complaint for divorce in a Tennessee court and the other is likely to respond with a counter-complaint. Whoever files will have to satisfy the state's six-month residency requirement in order for the court to have jurisdiction. Once the case is started, a final decree of divorce cannot be issued for at least 60 days (or 80 days if the couple has minor children).
King concluded: "Seeking professional advice from an experienced divorce attorney will enable you to understand the options and the process for divorce in the Tennessee legal system, and help you manage expectations and timeframes going forward."


Source: http://RecommendedExperts.biz

Contact Info:
Name: Francis King
Email: Send Email
Organization: Law Offices of Francis King
Address: 4235 Hillsboro Pike #300 Nashville, TN 37215
Phone: 615-385-7654
Website: https://franciskinglaw.com

Release ID: 89107564