Coral Gables, Florida, United States - September 19, 2023 —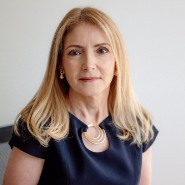 One of Florida's leading estate planning attorneys, Ana M. Veliz, has outlined the worst mistakes first-time executors can make.

For more information please visit https://velizlaw.com
Veliz, Founder of Ana M. Veliz, P.A. in Coral Gables, said when an executor becomes a "fiduciary" that carries legal responsibilities which they must follow. Breaching such a fiduciary duty – including showing beneficiary bias, self-dealing, and failing to update creditors – can result in civil and criminal lawsuits.
"The biggest issues, certainly for beneficiaries and creditors, is when the executor is disorganized, drowning in paperwork, and not seeking appropriate legal and financial help and guidance at the requisite time," she said.
Veliz added: "An executor needs to understand what they are taking on. Understanding their role and responsibilities is a given if someone is to look after the estate of a deceased person. However, if someone is named an executor, they don't have to accept the nomination."
Adopting a checklist approach to help executors stay on top of tasks and ensure nothing is overlooked should be a priority. They should hire a probate attorney who will assist in filing a petition, completing the probate process, establishing a deceased person's financial picture, uncovering hidden assets, assessing creditors' claims, and paying bills and fees.
She said: "Chaos does no one any favors, least of all the person's estate you are administering. Being cautious and not cutting corners will minimize mistakes they may have to rectify during the process."
Executors should also keep everyone with a potential stake in the estate up to speed on the process. She said: "There are regulations to follow when administering an estate, including tax filings, form filling, and tracking down assets and debts.''
"An executor cannot look favorably on a beneficiary over a creditor when balancing the estate's administration." If an executor feels they are getting in over their head on estate issues, then that's the time to seek guidance from an experienced estate planning attorney, an accountant, and realtors if it involves administering real estate.
Veliz explained: "Professionals are there to serve, and engaging with them will prevent executors from committing mistakes and help bring matters to a conclusion."
Source: http://RecommendedExperts.biz

Contact Info:
Name: Ana M. Veliz
Email: Send Email
Organization: Law Offices of Ana M. Veliz, P.A.
Address: 2600 Douglas Rd Suite 710, Coral Gables, FL 33134, United States
Phone: (305) 703-5198
Website: https://velizlaw.com

Release ID: 89107847