Pittsburgh, PA, United States - June 23, 2022 —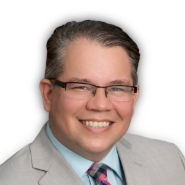 A combination of the lingering COVID-19 pandemic and the end of an eviction moratorium is causing a spike in bankruptcies, a leading Pittsburgh bankruptcy attorney has revealed.
For more information please visit https://bryankeenanattorney.com
Bryan P. Keenan, the founder of Bryan P. Keenan & Associates, PC, said that while filings had dropped from March 2020 as government aid packages had kicked in to keep businesses and individuals trading, those same programs were now coming to an end. The expectation is that bankruptcy filings will begin to climb as urgent debt relief is sought.
His observations come as legal research firm Epiq revealed that new bankruptcy filings had jumped in March 2022 compared to February the same year but remained below last year's numbers.
The number of new commercial and consumer bankruptcies filed in March grew 33.5% over the month prior, with consumer filings rising by 34% and commercial cases hitting a 26% spike.
Worryingly, small business bankruptcy filings, called subchapter V cases, a new type of filing that came into effect in February 2020 under the Small Business Reorganization Act, saw 81 cases in late March, the highest weekly total ever.
Keenan said many factors were also coming into play for bankruptcies, ranging from supply chain issues, inflation and interest rate pressures to worker shortages and now the end of the eviction moratorium.
Keenan explained that filings for Chapter 7 release the debtor from paying unsecured debts, such as credit cards, personal loans and medical bills. A Chapter 7 bankruptcy will discharge you of your debts very quickly, usually within four months. In contrast, a Chapter 13 repayment plan will take three to five years before you receive a discharge. A Chapter 13 is an excellent tool that enables one to save their home or car by giving them up to three to five years to catch up on the arrears. 
''When contemplating bankruptcy people are often concerned about the impact to their credit score and lose sight of the fact that their credit rating has already been effected. Generally speaking, negative information such as late or missed payments, accounts that have been sent to collection agencies, accounts not being paid as agreed, stay on your credit report for seven years'' Keenan said.
Filing for Chapter 7 bankruptcy will remain on your record for ten years, while a chapter 13 filing will be on your credit record for up to seven years. However, you can begin to reestablish your credit once you receive the bankruptcy discharge. 
He said: "There are many reasons and life circumstances that compel people into bankruptcy, such as the loss of a job, medical bills, and supply chain challenges that could leave a business high and dry without cash.''
"Whatever the reasons, a person facing bankruptcy should seek consultation with a bankruptcy attorney so that they can make educated decisions before ending up in a worse situation", Keenan affired. 
Keenan concluded: ''Tragically, people end up liquidating their retirement accounts and end up accumulating more debt before ending up filing. By seeking out the advice of a bankruptcy attorney you can avoid these pitfalls.''
Source: http://RecommendedExperts.biz

Contact Info:
Name: Bryan Keenan
Email: Send Email
Organization: Bryan P. Keenan & Associates
Address: 993 Greentree Rd #101, Pittsburgh, PA 15220,
Phone: 412-922-5116
Website: https://bryankeenanattorney.com

Release ID: 89077177