United Arab Emirates - May 17, 2022 —
Beatland.io is bringing disruption to the music industry by helping musicians finance their music through their fans.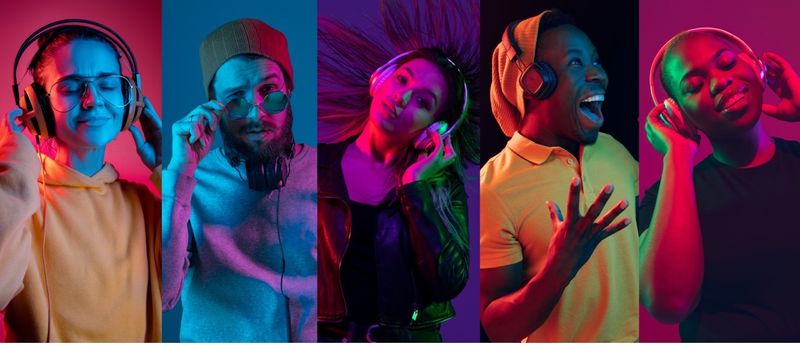 Music ownership has always been a bone of contention in the music industry. The news, for instance, is constantly riddled with disagreements between artists and their record labels about the rightful owner of music. Then there is the testy issue of choosing whether to join a label or remain solo. Artists who opt for the former have to put up with music labels taking 40% - 80% of their royalties. Some do not get so lucky and become entangled in the dreaded 360 'slave' deals. 
As if taking a huge chunk of their royalties is not enough, these major labels also force their artists to give up a part of their rights and creative freedom. So a musician under a label has to either release the type of music their label wants or risk been seen as breaking the contract. An act that comes with severe consequences. Life on the independent lane is not a bed of roses, either. The lack of funding and exposure coupled with bearing all financial risks is a reason most talented artists would rather sign unfair contracts with the major labels rather than risk struggling alone.   
Unkrypted is, however, looking to put a stop to these nefarious practices with its problem-solving NFT for music platform. Beatland by Unkrypted is a decentralized music label using the blockchain to help artists who value their independence. It is designed in such a way that artists and their fans can earn income on every streaming of their music. 
To take advantage of this, artists first have to sign a deal with Beatland for the production of music NFTs. A unique page will then be created for the artist on the website and Beatland will convert their songs into an NFT format and advertise it on their marketplace. There are two forms under which an artist can decide to sell their music NFTs. 
The first option is an NFT that can only be listened to by the NFT holders and won't be available anywhere else on the internet. In addition, holders of this exclusive NFT can resell them on the platform and the artist will earn a commission in Token Beatland. The second option is a music royalty NFT that will be sold to fans including royalties and involves the following steps:
- Beatland distributes the music of the NFT on platforms like Spotify, Apple Music, Deezer
- The distributor pays the royalties directly to the artists
- Beatland receives royalties from music owed to the NFT holders (5-25% upon agreement)
The thing about this option is the artist remains independent as their commitment is limited to the song they made an NFT for. Just like the first option, the NFTs in option two can be resold. There are also opportunities for artists to release exclusive extras like merchandises, concert tickets, and fan collectibles to NFT buyers.  
About the company
Unkrypted (Beatland's parent company) is a startup that specializes in the development of blockchain-powered solutions. The company aims to build a world where artists own their projects, earn even more profits, share these profits with their fans, and get unlimited exposure. Unkrypted is the brainchild of Kevin, a Benin-born graduate of finance, and Andre, a Belgian graduate of business and ex-KPMG analyst. Together, Kevin and Andre share a passion for music, technology, and business.

Contact Info:
Name: Andre Fauville
Email: Send Email
Organization: Unkrypted
Address: United Arab Emirates
Website: http://www.beatland.io/

Release ID: 89075099