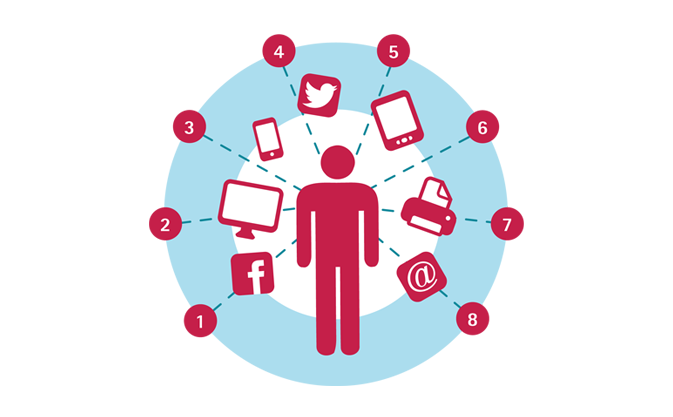 Kuala Lumpur Malaysia - July 17, 2017 /PRWIRE.asia/ —
There has to be a purpose when you devise a marketing plan or marketing strategies for your brand. For example, boosting the intention of purchase by the consumer, sharing of their personal information, downloading of an E-book or an app, or other types of engagement.
However, you should ensure that your users who visited your site walk away with a positive impression regardless of the engagement in increasing the chances of their return or referring your brand positively to their friends where you could create a higher chance of a future engagement from their friends.
Research has shown that 85% of the consumers choose to use the Internet in helping them to make buying decisions about goods and services that are related to their children, 75% for healthcare products and service decisions, and 68% on money matters. The internet is also the most common platform that people go to for advice and information, even before consulting their friends and family members.
Consumers nowadays become more demanding in getting value for everything they purchase. They've become more biased towards certain brand or product that has a better offer when making a purchase. The number of consumers using smartphone technology and mobile searches to look for information and shopping experience has been increasing day by day. People always want to get fast and instant information. Digital users won't spend too much time on scrolling their smartphones, instead, they will search for the things they want.
Consumers' purchasing decision does not only depends on the price itself. There are still various factors that come into play before they make up their mind on whether to buy instantly or the other day. However, here are some of the factors that will influence consumers' buying decision:
・Social Influence (roles, social groups, family)

・Psychological factors (perception, experience, beliefs)

・Cultural Elements (social class, culture difference)

・Personal preferences (personality, lifestyle, age, occupation)
However, always make your marketing efforts more distinctive by continuously updating consumer with the relevant information through your website, landing pages, brochures, social media sites and others. By doing so, you will give your customer a good impression and keep them in contact as well as securing your revenue.
There is always a reason why a consumer comes to your business instead of others, and it's all up to you to show them more reasons to stay with us. You have to maintain their interest to stay with your services or products and pulling them away from your competitors. It all boils down to the fact of good purchasing experience that consumer feels, adding value for the consumer, interact with the customers, providing solutions yet never overselling your product or services.
Post-purchase service which is also known as follow-up service is very important but also often being neglected. Engaging with your customer is never a one-time thing. If you think that servicing a customer is completed after the purchasing process, you have to rethink again. Customer interaction and customer service are two of the key points in generating your revenue. They also act as your secret weapon towards a long-term brand loyalty from your customers. The mistakes of neglecting or forgetting the consumers after purchasing will only serve as a loophole for your competitors to pry away your source of revenue.
Post-purchase interaction is a crucial step to take as it will generate the feeling of appreciation towards the customer, they will think that they're still a priority to you. Stay connected with your customer, if you know how to take care of your existing and new customers, they will most probably stay loyal to your brand and secure your revenue.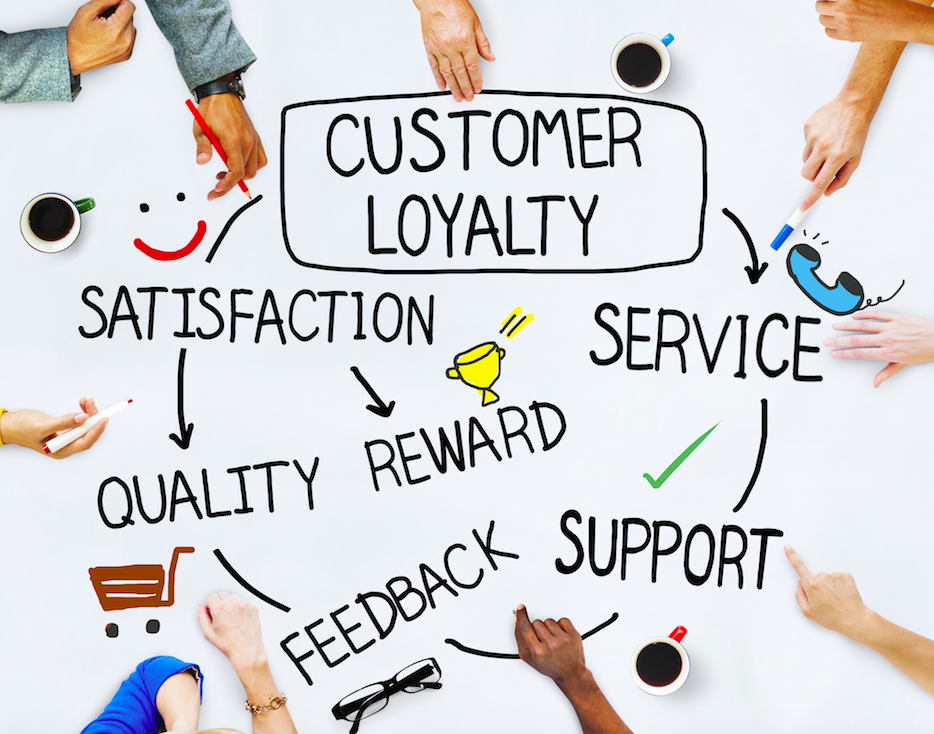 The importance of understanding the users' human behavior before generating any marketing strategy and plans is very important. A good marketing plan is the one that fulfills consumers' needs and wants and understands about their buying behavior as well as their buying intention.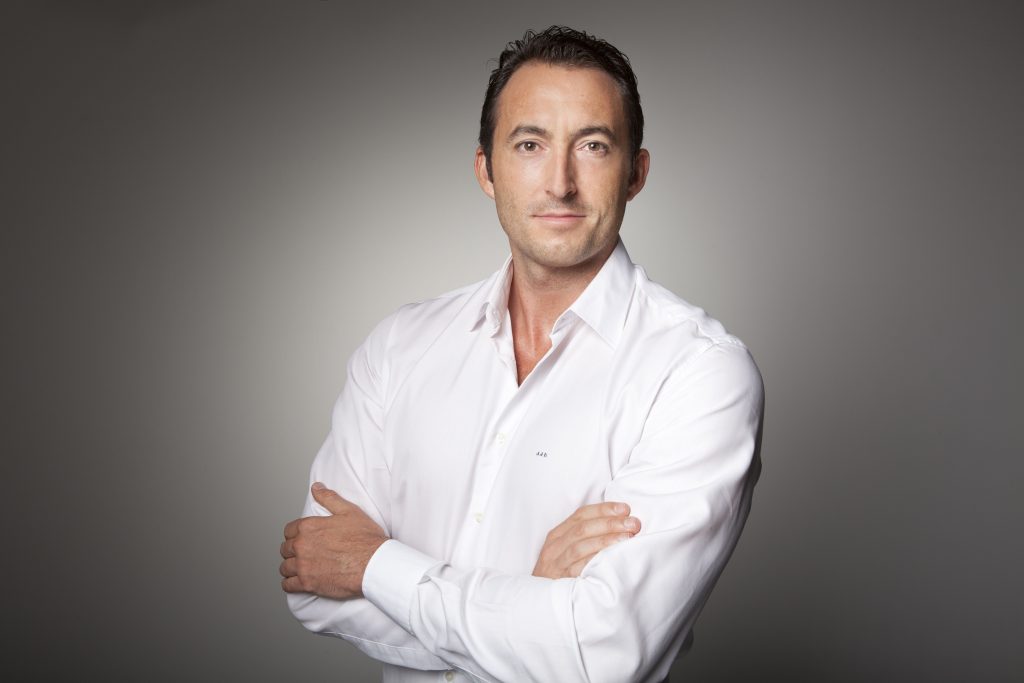 "My experience in leading the highest day of international sales in Amazon history is far beyond just to understand e-commerce platforms, it is more towards about how to build a digital business and make an impact in the market." – said JJ Delgado, the former Amazon Head of Marketing.
JJ Delgado is recognized as one of the World's Top 50 Human Behavior Expert in 2017. He has been selected as the Most Talented Spanish Marketer and awarded as the Best Speaker in Today is Marketing in 2015 as well.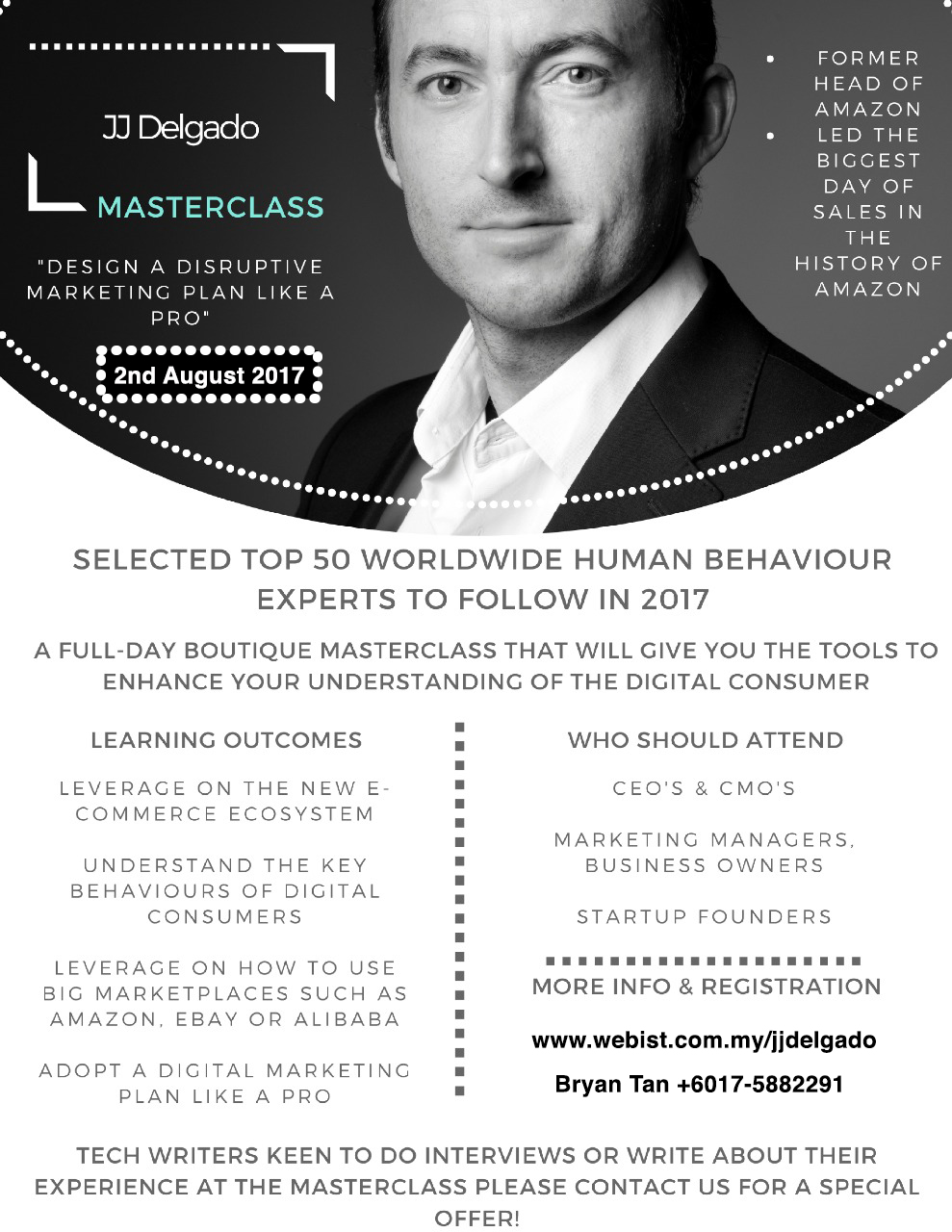 JJ Delgado says that there are no secret recipes in Marketing. There are a lot of knowledge information which can be discovered and learned in the Market. Behind all these growth and achievements, there are multiple techniques that allow a team to grow at such a great rate. JJ also added that it is important to orchestrate a clear strategy or tactics of how to obtain the traffic with your priority products to win over customers and lifetime customer value as well as transferring traffic from the priority products to the strategic products.
JJ Delgado is invited by Webist Solutions Sdn Bhd to Malaysia for his 1-Day Master Class at Sunway Putra Hotel on the 2nd of August 2017 to share his knowledge in digital marketing areas. He will be presenting innovative digital marketing strategies and fantastic networking opportunities for all the participants! This is his very first Asia tour! Grab your chance now to learn from the expert in this master class!
Contact Information:
Name: Chris Teng
Organization: Webist Solutions Sdn Bhd
Website: webist.com.my
Phone Number: 0165574650
Email: chris@webist.com.my
Address: B-1-3A, Kuchai Exchange, Jalan Kuchai Maju 13, Off Jalan Kuchai Lama, 58200 Kuala Lumpur.
Source URL: https://www.prwire.asia/the-importance-of-understanding-digital-users-behavior-to-increase-online-revenue/
Release ID: 217960