United States - September 21, 2022 —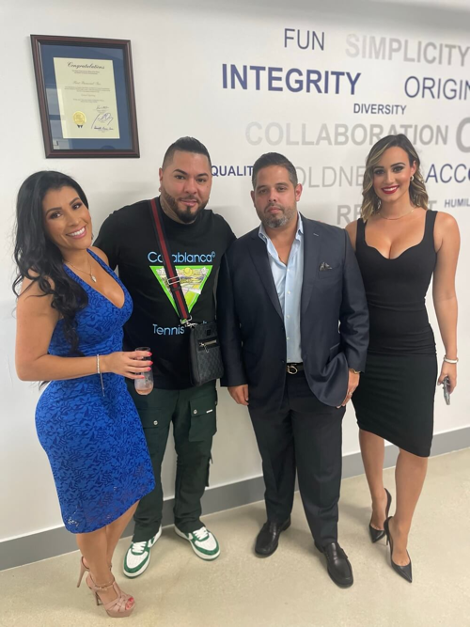 The Home of the Brave was the promised land for dozens of demographics, but none more so than the oppressed and underrepresented Hispanic communities. Facing political repression and struggling with a dangerously volatile economy, hundreds of thousands of Cubans have migrated to the USA since the early 1800s.
According to senior American officials, Cuban migrants have arrived on US soil in "the highest numbers seen in four decades", with about 150,000 expected to arrive this year.
1st Financial First Choice is a Miami-based mortgage bank founded and helmed by Diego Vizcon: a professional banker with Hispanic roots dedicated to helping his fellow compatriots find better opportunities in a more stable, promising environment.
Diego has established deep relationships with the Hispanic community based on trust and mutual respect. He always delivers on the promise to move his clients forward the "miracle mile", ensuring they have the means and resources to own and purchase their homes where other mortgage lenders and bankers would fail them:
"Major Cuban music artists and actors have come to me for financial guidance, which has led them to homeownership. As an immigrant, it's hard to find a good, honest person that can give you a true understanding of finance. I helped big stars find their way into their home," said Diego.
Diego helped innumerable Cuban creatives find, purchase, and own their new homes in the USA, imparting the following:
"El Micha, Lenier, El Chacal, and many more; these individuals had to leave their native country because of political reasons and were able to work hard and get to home ownership in the United States with (my) help and guidance," Diego said.
The 1st Financial First Choice process was purposefully designed to be simple, allowing Diego's clients to understand exactly what they are applying for. Diego Vizcon always goes the extra mile to ensure his clients are edified on their options and the potential consequences of their actions before presenting them with a contract.
1st Financial First Choice offers a range of loan programs and strives to create a custom solution for each client. As Diego states, "with so many programs to choose from, it's hard to figure out which program is best," which is the reason why he is committed to guiding his clients through the financial world.
Diego's company has eliminated guesswork from the equation, covering all bases when it comes to both short and long-term loans. 1st Financial First Choice is committed to enabling each client to find the best-suited properties and ensuring they are available at the fairest possible rates.
More information about 1st Financial First Choice and its programs is available on Diego Vizcon's official Instagram profile.

Contact Info:
Name: Diego Vizcon
Email: Send Email
Organization: 1st Financial First Choice
Address: 1627 SW 37 Avenue #CU1 Miami FL 33145
Phone: 7866906294
Website: https://www.instagram.com/Drfinance33/

Release ID: 89081970