Australia - March 15, 2023 —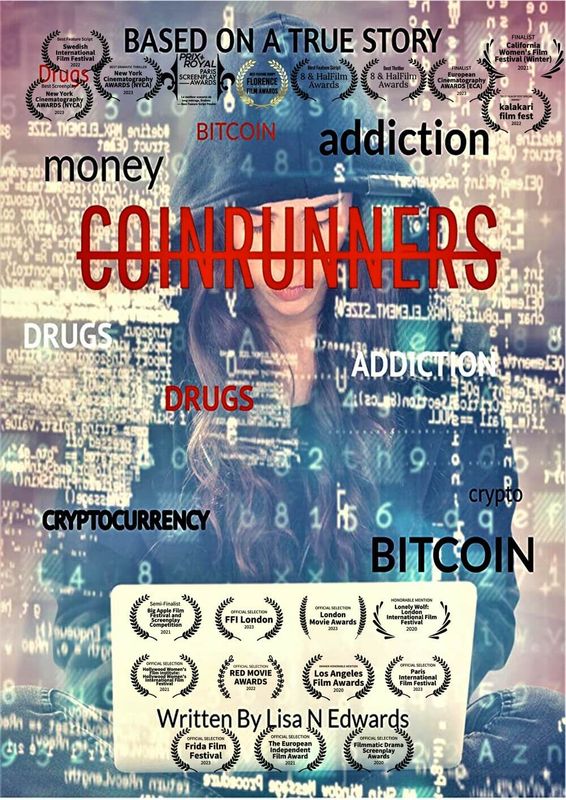 Join the excitement of the booming crypto space with the highly anticipated movie, Coinrunners, based on the true life stories and experiences of well-loved influencer Lisa N. Edwards. The script has already won 21 awards and is set to be one of the most anticipated titles in its niche. Lisa has teamed up with crypto & NFT experts to create Coinrunners NFTs, providing an opportunity for moviemakers, actors, and crypto enthusiasts to be a part of this ground-breaking project.
Lisa N. Edwards is not new to the film scene, with over 20 years of experience behind the scenes owning her own Melbourne Agency. Aside from her unbridled passion for all things film, Lisa is also a serial entrepreneur, a specialist crypto trader with nearly three decades of trading experience, and the writer & producer of Coinrunners. 
By purchasing and collecting Coinrunners NFTs, you can even opt for exclusive passes to the film set, behind the scenes footage and the chance to walk the red carpet, a unique experience that can give you the opportunity of a lifetime to rub shoulders with the stars. 
The Coinrunners film represents a new era of audience empowerment, where ownership perks and royalties are put directly into the hands of the people who make it all possible. By purchasing a Coinrunners NFT, aspiring moviemakers, visual art fans, and anyone with big dreams of making it in Hollywood can take control of their own destiny like never before. This is a unique opportunity to own a piece of movie history and be part of a project that's changing the way Hollywood operates.
"If your interest is the world of visual arts, crypto or you want to develop a career in film, going to Hollywood and being on a real movie set can be a great opportunity to start off big. With Coinrunners, this is possible since by buying and collecting NFTs you can claim exclusive passes to the film set, without a doubt a real boost with a unique experience. This is what will be known as an AUDIENCE DRIVEN FILM. We are giving the power back to the people.," said a spokesperson for Coinrunners. 
With 15,000 non-fungible tokens based on 9 unique attributes and more than 30 traits, the Coinrunners NFT collection offers a range of rare and legendary tokens; all pieces are hand drawn from the storyboard of the award-winning script by Lisa N. Edwards. 
Don't miss out on this incredible opportunity to be a part of history in the making!
More information about CoinrunnersNFT is available on the company's official website.

Contact Info:
Name: Marketing
Email: Send Email
Organization: CoinrunnersNFT
Address: Australia
Website: https://coinrunnersmovie.com/

Release ID: 89091816