United States - November 21, 2022 —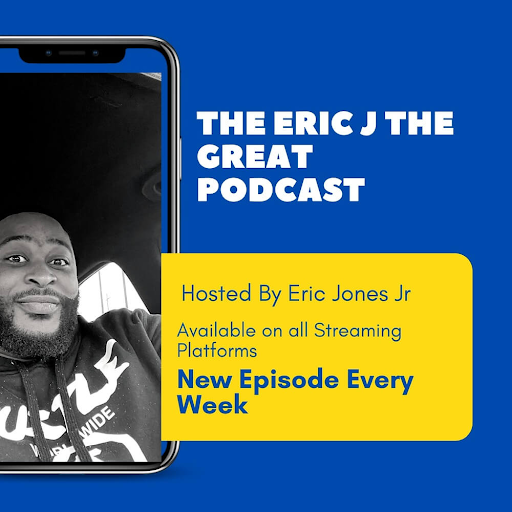 Eric Jones Jr. is a retired army veteran on a mission to bring the best musicians, artists, entertainers, and high-profile business minds under one banner. His The Eric J The Great Podcast kicked off in record time and currently has thousands of subscribers and hundreds of thousands of video views. 
The first episode Eric ever launched premiered at the height of the Coronavirus pandemic. Eric realized that most people were struggling to comprehend the situation that the world has not experienced in decades. He wanted to provide people staying at home with quality entertainment and a distraction from the stress and fear that were running rampant across the globe. 
After the huge success of his debut episode, Eric Jones Jr. caught the attention of various musicians and artists, who were promptly invited to Eric J The Great Podcast. Clay Williams, an up-and-coming star in the hip-hop scene joined Eric for a 20-minute interview, discussing music and life. 
Eric closed the first season with episodes touching on several hot topics before launching the second season merely weeks after his podcast's debut. After gaining experience as a podcast host and interviewer, Eric decided to open up to his fans and listeners and divulged what life looks like after military service. 
One thing led to another, and The Eric J The Great Podcast branched off into the business sphere. Eric invited Randy Mbouge, a respected motivational speaker with whom he talked at length about what it takes to inspire, motivate, uplift, and reach the masses. 
Numerous other musicians, artists, and businesspeople guested in Eric J The Great Podcast throughout its second season, including Sleep Parker, Tiffany Duncan, Sea Moss, Ms. Choppa, and many others. 
Eric's podcast became a staple in the radio & podcast industry when he launched the fourth season in April 2022. From NBA Playoff Predictions and Dog Breeding business reviews to interviewing household artists and professional athletes, Eric J The Great became an established, highly respected podcast show within merely two months of its existence.  
What separates Eric J The Great Podcast from contemporary podcasts is a combination of factors. Remarkably diverse topics, guests, and show formats keep this podcast exquisitely entertaining while Eric strives to keep his content fresh. 
More and more people are joining Eric on his journey to bring the latest artists, the most brilliant business minds, and the most eclectic entrepreneurs to his show. As informative and educational as it is fun, Eric J The Great Podcast continues to provide thousands of its viewers with quality time.
More information about Eric J The Great Podcast is available on Eric's official Instabio page. 

Contact Info:
Name: Eric Jones Jr.
Email: Send Email
Organization: Eric J The Great Podcast
Address: United States
Phone: 5028274209
Website: https://instabio.cc/403290099GDK3

Release ID: 89084994