United States - November 25, 2022 —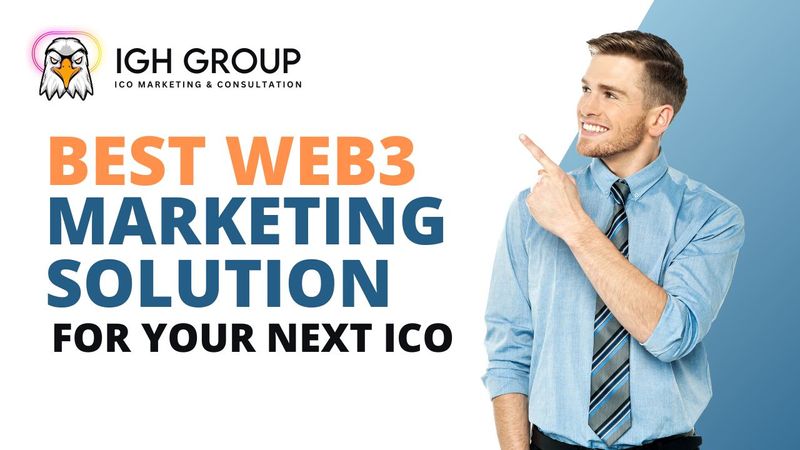 Funding new ideas have never been so easy and accessible to all with the help of crypto. Developers worldwide can now start their businesses to work on their unique vision. Crypto is empowering the world and pushing innovation, it doesn't matters who innovate or where they are from. Initial Coin Offering (ICO) has transformed the world and we do business today. The popularity of the ICO helped many developers onboard and the competition escalated with tons of projects seeking funding.
Today having a unique idea or solving a problem is not enough to get investment. Thousands of projects and developers are trying their luck to get the attention of investors it's tough for any new project to get the attention they require. Without proper marketing and promotion, it is impossible for any project to get enough capital to start the project. A shift in technology has shifted the marketing trend and strategy. Traditional, digital marketing has no space in the web3. Even experts marketer of web2 is unable to get it done right.
Crypto marketing is tough, especially for a new project it's even more challenging. Scams are more prone to ICO, so many investors already dropped the idea of investing their money in the project. The amount of risk involved is worth the reward, so a large group of people is still interested in throwing a couple of bucks into the upcoming ideas.
IGH group is a strong team of developers, analysts, and professional marketers who have spent most of their time in web3 observing the market patterns and investors' behaviors and psychology. The IGH group is already incubating projects, helping them run a successful presale campaign. The team exactly knows where and when to place the things to run a successful campaign. They have already developed a method that can help any new project raise initial capital. A unique approach to each project and forming a strategic marketing roadmap are important. Backed and trusted by big Venture Capitals of the crypto space, IGH group is destined to become a go-to place for any new project looking for effective, tested, and proven marketing tactics.
Ideas that can make a big difference and have a positive impact on the world are still to be born. Marketing scams are common in the crypto and the ones who suffer from this most are the new developers. Telegram pin posts, and Ask Me Anything (AMA) are the most common methods projects adopt to promote their project but sadly most of those groups and investor groups are full of bots, this raises trust issues among developers yet they're still falling for these cheap tricks. IGH group is determined to help new ideas, help them get genuine attention from real people. They provide all the services from scratch needed for a developer to start that idea going.
IGH group is a trusted marketing partner that you always wanted to have. You need them if you've got a legit idea and project looking for your way to crypto. All the services they offer are affordable and their connection with the big VC firms is valuable. Contact them, and consult them before starting your project, this will save you time and money.
Website: https://ighgroup.io/

Join IGH Group: ighgroup.t.me

Twitter: https://twitter.com/ICOGemHunters

Email: support@ighgroup.io

Contact Info:
Name: IGH Group
Email: Send Email
Organization: IGH Group
Website: https://ighgroup.io/

Release ID: 89085443