United States - September 20, 2022 —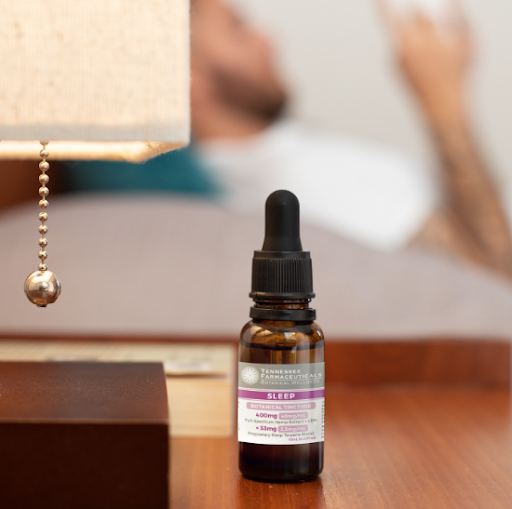 At least forty-four people in the US die every day from prescription opioid overdose, and reports show that one in 20 people over the age of 12 used opioid medication in 2010. Close to 7000 people are treated in emergency rooms daily for opioid misuse, and these numbers continue to increase. The opioid crisis has plagued the US for a long time. Many attempts to address the staggering abuse have proved ineffective, but Dr. Dustin Sulak is highlighting a possible neglected treatment option, medical cannabis. 
In his talk, Dr. Sulak highlighted the current statistics on opioid abuse in the US. He shared that America consumes 80% of the world's opioids, which accounts for about $56 billion per year. Since the addiction and abuse of opiates are getting worse, exploring new ways to deal with the crisis is crucial to addressing it.
Since the legalization of medical marijuana, CBD products have become popular and widespread. CBD products might be the answer America has been looking for all these years. According to Tennessee Farmaceuticals, home of the finest organic CBD products, cannabis is a safer and effective option. Researchers have found that opioids and cannabis together lead to a more significant pain reduction.
Dr. Greg Gerderman, who serves on the board of advisors of Tennessee Farmaceuticals and is a renowned cannabis industry scientist and neuroscientist, has studied and lectured on cannabinoid pharmacology. He shares that Tennessee Farmaceuticals is built on a philosophy of providing organic CBD products. The plants are grown organically using the optimum criteria for the most beneficial content of CBD and other beneficial botanicals.
Peer-reviewed studies around the viability of cannabis products as a treatment option for the opioid crisis show that cannabis is safe. CBD doesn't come from drug development labs, which makes it a safe solution. Tennessee Farmaceuticals shares that the decrease in opioid use when cannabis is introduced shows excellent potential for cannabis products to solve this crippling crisis. In fact, statistics show that the use of cannabis has reduced opioid overdose deaths by up to 24.8%.
As studies continue on CBD as a treatment option to address the opioid crisis, Tennessee Farmaceuticals points out that cannabidiol products are diverse and provide multiple benefits for the user, including better sleep, pain relief, inducing calm, and more. Studies into CBD continue to reveal new use cases for botanical wellness products, and the latest revelation of its capability to solve the opioid crisis makes it even more desirable.
Tennessee Farmaceuticals is inviting people to explore its product category and learn about organic cannabis and its uses. Under the leadership of CEO Carmel Monti and Chief scientist and cannabinologist Dr. Greg, Tennessee Farmaceuticals is a rapidly growing CBD company that is highlighting the benefits of cannabidiol and introducing innovative best practices in the CBD space.
Tennessee Farmaceuticals prioritizes quality ingredients, sustainability, and ethical practices. Visit Tennessee Farmaceuticals to learn more about safe CBD products.

Contact Info:
Name: Carmel Monti
Email: Send Email
Organization: Tennessee Farmaceuticals Inc.
Address: United States
Phone: 9415180239
Website: http://www.tnfarmaceuticals.com/

Release ID: 89081714