New York, United States - May 29, 2023 —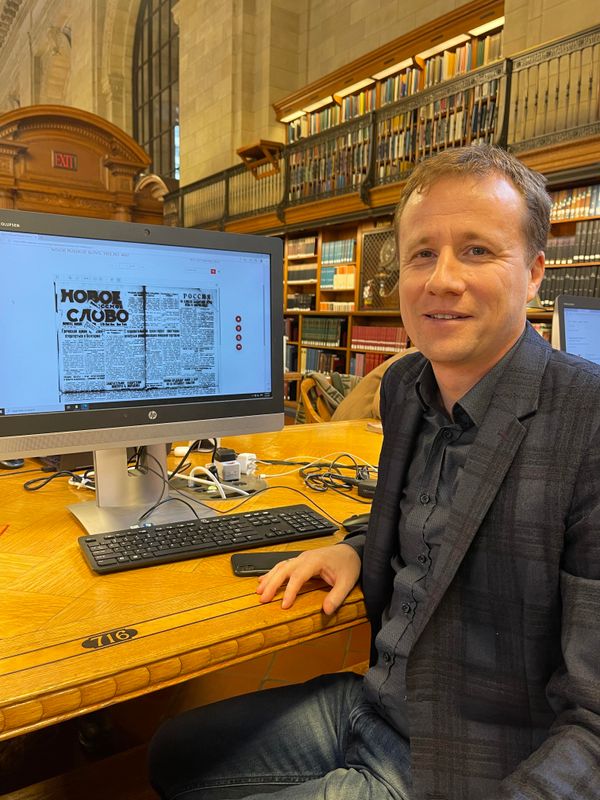 After a 12-year suspension, Yury Mosha and a team of dedicated volunteers breathed new life into the newspaper. Following a hiatus in 2010, it resumed operations in 2022 as an online publication, providing Russian-speaking readers with insights into life in the United States. Currently, New Russian Word covers a diverse range of ongoing events and news, featuring a wide array of articles.

As a follow-up to our previous article New Russian Word https://nrslovo.com/, a well-established Russian-language newspaper founded in 1910 for immigrants, would like to once again outline the advantages individuals will gain as valued patrons for New Russian Word. 

Patrons will unlock a wealth of exclusive benefits by donating just $7,660, a sum outlined in the New Russian Word's financial model as a minimum maintenance investment, in their media:
Preserve and magnify cultural heritage. NRS is a newspaper with a century-long history, and contributing to its growth is a way to ensure the preservation of a true cultural artifact. By supporting NRS, patrons become guardians of an invaluable piece of the collective history of the Russian-speaking community in the USA. Their contributions will help NRS to continue delivering insightful journalism, investigative reports, and thought-provoking content that captures the essence of society.
Save on Marketing. The donation entitles patrons to four commercial articles per year, allowing them to advertise their business and elevate their brand content to top search results on Google and other search engines. Along with the articles, patrons will receive a monthly website banner, enhancing their business visibility at no additional cost. By seizing this opportunity, patrons will amass $24,000 worth of advertising over a span of three years. The right to this benefit will be separately outlined in the patron contract.
Make a Social Impact. By becoming a patron of NRS, the highly renowned Russian-language media outlet in the USA with a century-old history, individuals will foster its growth and improvement, making a significant social contribution to the Russian-speaking community and the American immigrant media landscape at large. Additionally, their names will be featured on the list of honored patrons on the NRS website, recognizing their valued support.
Engage in Networking. As patrons of NRS, individuals will receive invitations to regular meetings and discussion panels with leaders of the Russian-speaking community in New York. These events will provide opportunities to expand their professional network, engage in valuable social and business initiatives, and actively participate in the lives of Russian-speaking immigrants throughout the USA and North America.



Please contact the New Russian Word for further details.Seize this unique opportunity to enjoy substantial savings, leverage excellent marketing, and make a positive contribution to the Russian-speaking community. New Russian Word eagerly awaits your patronage and invites you to become a valued supporter today.
Contact Info:
Name: Yury Mosha
Email: Send Email
Organization: New Russian Word
Phone: +1 646 477 05 00
Website: https://nrslovo.com/

Release ID: 89098698