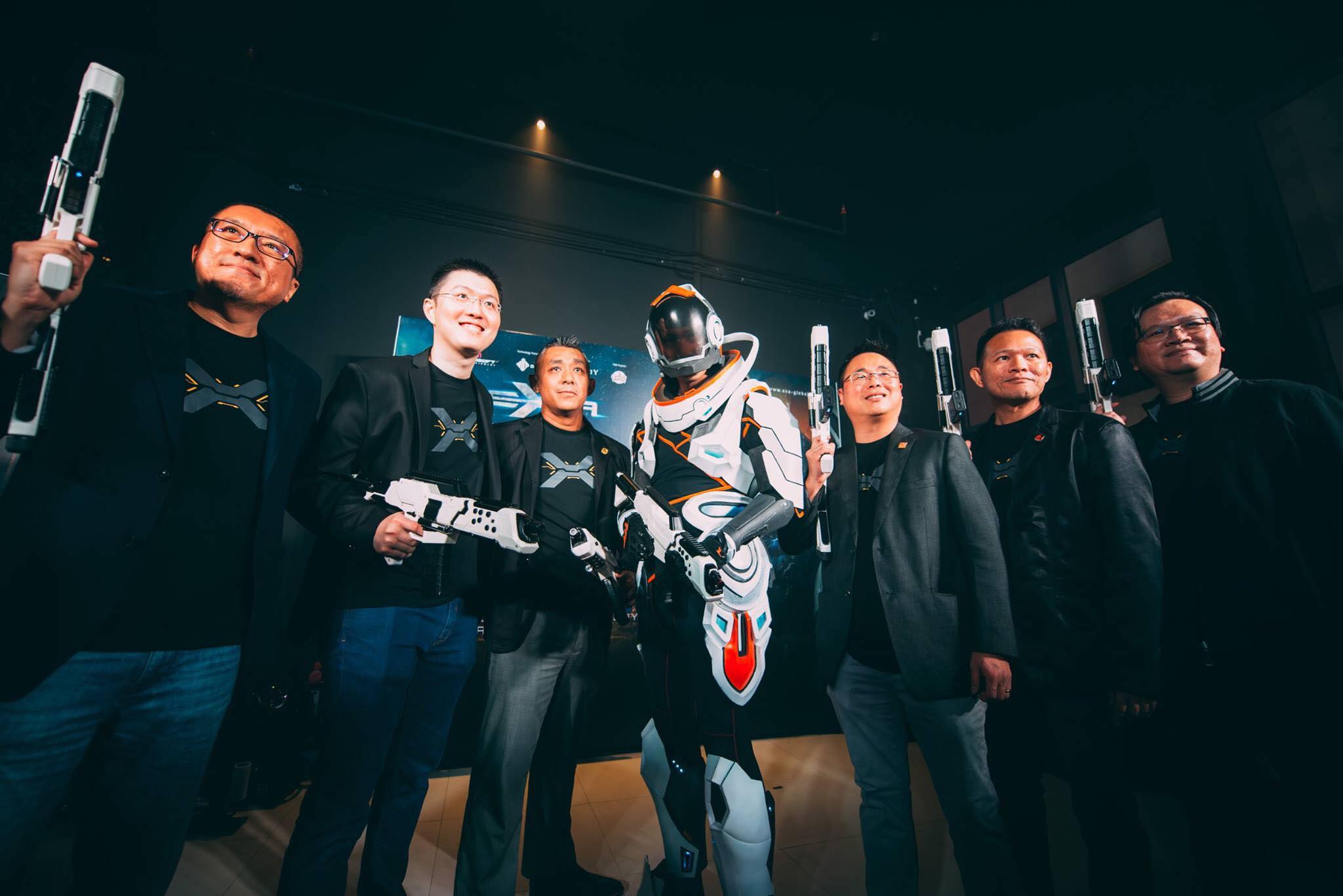 - June 2, 2017 /PRWIRE.asia/ —
Gear up, ladies and gentlemen! EXA GLOBAL – under the umbrella of digital entertainment and technology company Havson Group - is urgently recruiting soldiers for an immediate search and rescue mission of their fellow comrades missing in action while on an exploration to a foreign dimension, and they were hailing all new recruits to gather at the latest hyper-reality Family Entertainment Center (FEC) at SetiaWalk's EXA Outpost, to be "transported" and save their comrades from danger at their recent launch.
The latest disruptive FEC to invade the gaming scene in Malaysia, EXA Outpost at SetiaWalk is a first-person, hyper-reality immersive experience that puts players right smack dab in the middle of a dimension exploration. EXA Outpost brags the rights to be the first of its kind in Southeast Asia, being a quality full-service Hyper-Reality–FECs (Family Entertainment Centers) that will command the approval of the predominantly Malaysian community which it serve.
Mr. Richard Lee, CEO of EXA Global said that engagement is the core to every project being designed by the team - to get their players involved in the technology, to be a part of the story, and experience the game together as a team.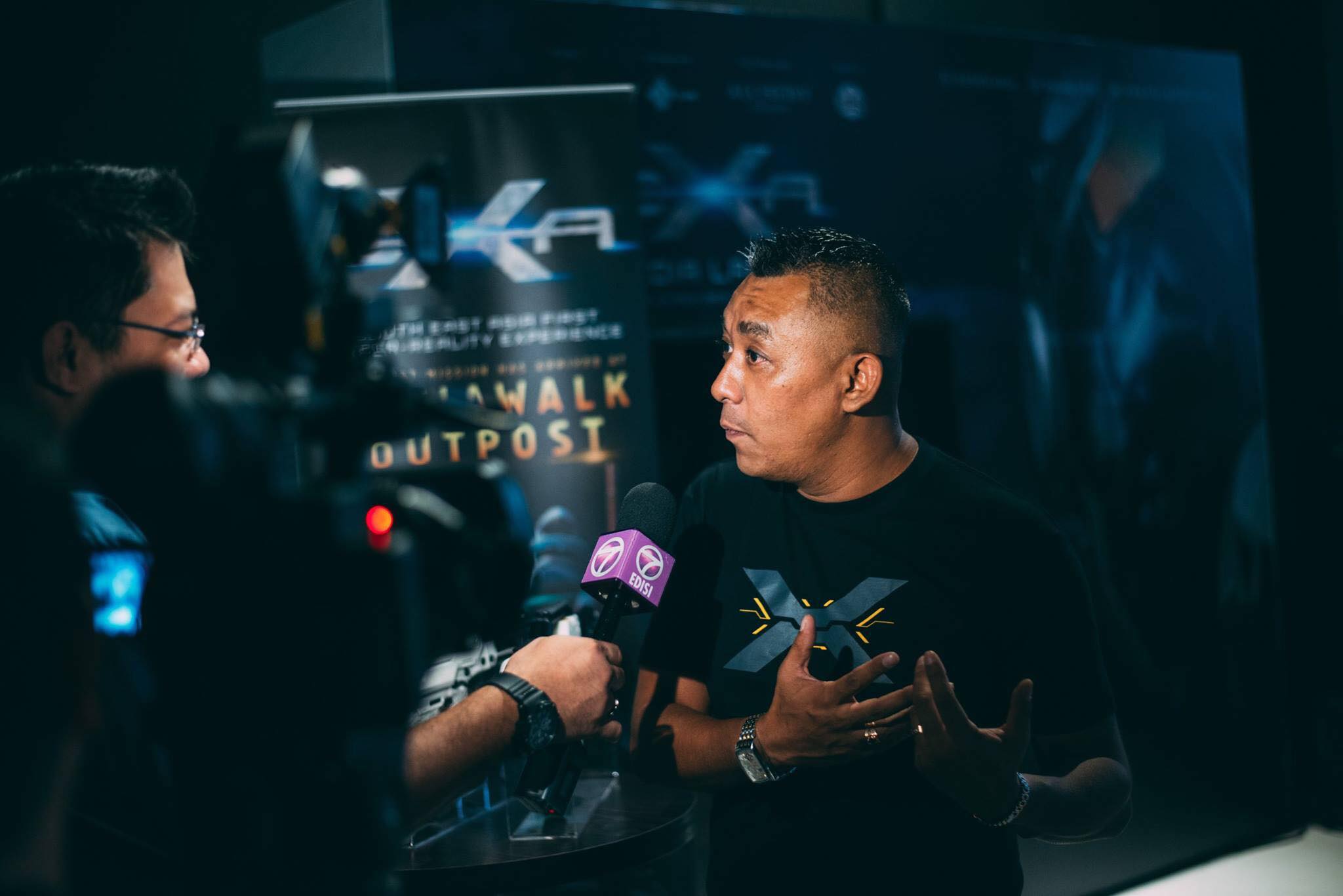 "EXA Outpost is a project of exploration; we invite friends and family to explore, to engage, to defend and return home with an experience where they can share with one another. The moment they book their tickets, we want them to experience the story together as a team," said Mr. Lee during the launch of EXA Outpost recently.
"Getting the right module, enhancing the formula, experience and content are key components when creating and building an immersive advanced technology to have people sharing their hyper-reality experience with others. Being that part of the story for our players is important to us, as we know experience is something very valuable we at EXA Global can offer."
A mixture of both physical and hyper-reality attractions that holds a fully immersive, wireless free roaming concept, the gaming content of EXA Outpost are created and developed solely by EXA Global themselves. A Sci-fi shooting game involving multi-players of four in a closed room, troopers will firstly be placed in EXA Outpost's Ingress room for a briefing on their mission and safety conditions, where they will be suited up with the EXA Gear – player-wearable technology consisting of backpacks, guns, headset, batteries and charging system.
Players will then experience the real highlight of the dimension exploration along with the outer space atmosphere through their ANGKAS system, providing troopers with a more surreal and breathtaking experience. Players will immerse themselves in a surreal movie-like graphic story of being trained as new recruits equivalent to Starship Troopers in a graphically-enhanced Mission Room, receiving orders from a certain Commander Rick and dispatched to explore a foreign dimensional space that will leave players in awe and admire the 'reality' of an unexplored realm. Players are instructed to navigate the deep caves of the dimension and investigate the area, encouraging them to explore, engage and experience the whole story and the surreal atmosphere they are transported into, and work together as a team to conquer their mission when encountering large and vicious alien-like monsters.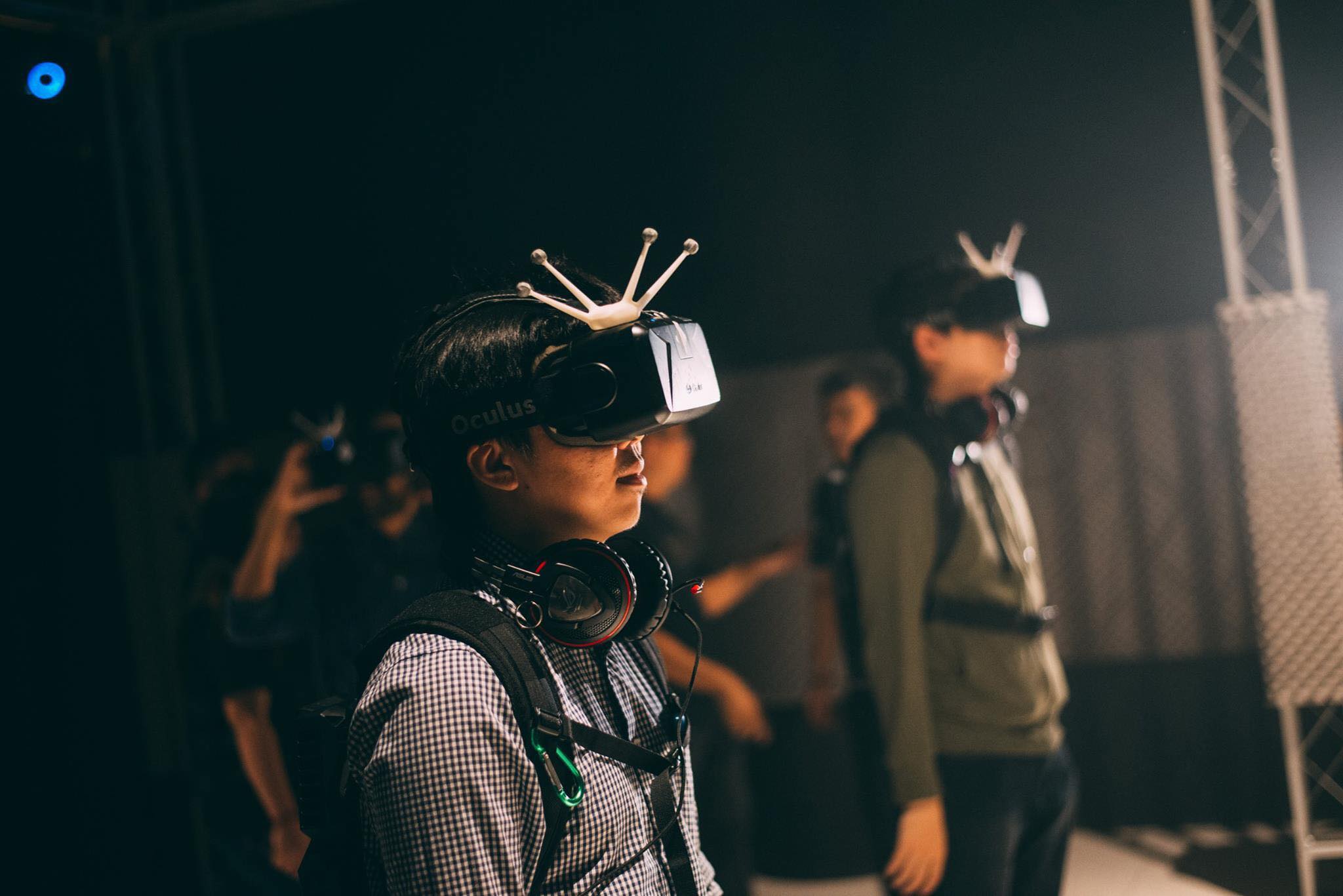 Mr. Lee emphasized that its innovative facilities will have a positive impact within the Family Entertainment Centers both in Malaysia and on a global scale – having fully analysed and researched the market to effusively enhance the augmented reality solution for both gamers and non-gamers. He went on to add that there are more enhancements and developments to be made to allow their players visiting EXA Outpost have the full immersive experience in letting them feel what EXA Global wants them to feel.
"As part of the creative and innovative pioneer in digital entertainment and technology Havson Group, between ourselves we created the ultimate immersive Hyper-Reality Studio experience within this region.
"With great minds combined, we successfully developed a unique and distinctive system of high quality Hyper-Reality Entertainment Centers and create an exceptional yet incredible experience bringing hyper-reality to a new height," said Mr. Lee.
Mr. Lee added that Team Building and Communication have always been the pillars embedded in EXA Global's hyper-reality projects, as they truly believe that hyper-reality can bring people together and providing them that opportunity to let themselves go and immerse in communication to achieve a goal together.
"At EXA Outpost, the "wow" factor is something we want to evoke in people, as the stories we tell and the experience we give, is what each and every person will be bringing home and return for more, as such experience is always crucial in every project we do," said Mr. Lee.
EXA Outpost also consists of two rooms: dedicated to the games and a Hyper-Reality Arcade Entertainment Centre where patrons can play VR arcade games.
For more information on how to book a session with EXA Outpost at SetiaWalk or the mission of Dimension 12, please visit
www.exa-global.com
, or follow us on
www.facebook.com/EXAGlobal/
.
Official Partners:

For further information kindly contact:
Eunice Wong, Senior Brand Manager
Mobile: +6012 2877 368 / 03 7865 7932
Email: eunice@slpr.com.my
Wantha Anatasya, Brand Executive
Mobile:  +6018 2968 119 / 03 7865 7932
Email: wantha@slpr.com.my
Source URL: https://www.prwire.asia/suit-up-experience-the-game-changer-of-hyper-reality-entertainment/
Release ID: 204605