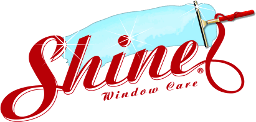 SANFORD Fla. - October 20, 2017 —
One of the nation's top window cleaning,
pressure washing
, and
Christmas Light Installation
companies will soon be serving Sanford and Winter Park. With new business owner Wesley Lehman moving from Michigan to open Shine Window Care and Holiday Lighting of Sanford, locals will soon be able to count on a higher level of more reliable and affordable service.
Pressure washing
services to be offered by the new Shine location upon its August 21 opening will leave exterior walls, driveways, decks, garage floors, and other tough-to-clean surfaces looking great. Careful, effective window, roof, and gutter cleaning services will do the same in even the most challenging of environments. With the new Sanford Shine location also providing the company's highly regarded, full-service Christmas light design, installation, maintenance, and removal services, making the most of a special season has never been more convenient.
"We're pleased to announce that our very own Wesley Lehman is ready to open a brand-new Shine location in Sanford, Florida," said Shine corporate representative Matthew DeYoung. "Wesley has always done a fantastic job in his work with Shine here in Michigan. We cannot imagine anyone more qualified to open a new location to serve Sanford and Winter Park. This marks an important stage in our development as a company as we continue to expand nationwide. It's also a much deserved milestone for Wesley as he becomes the owner of what we're certain will be an extremely successful business."
Now including locations in Floridan, Michigan, New York, Ohio, Oregon, and Texas, Shine got its start soon after founder Chris Fisher graduated from college in 1998. Emphasizing quality, reliability, and affordability of service, the one-man operation Fisher opened up grew within a decade to include many employees and serve thousands of clients throughout western Michigan.
With plenty of momentum and an industry-leading reputation to propel it, Shine began expanding nationwide beginning in 2012. As a new Shine location opens on August 21, residents and businesses in Sanford and Winter Park will gain access to the quality of service that has helped the company become a leader in its field and grow steadily for nearly twenty years.
"I look forward to providing people and companies in the area with exceptional pressure washing, window cleaning, and other services," said Shine Window Care and Holiday Lighting of Sanford owner and operator Wesley Lehman. "I've dreamed of owning and operating my own business for a long time, and I could not think of a more satisfying way to achieve this goal."
About Shine Window Care and Holiday Lighting of Sanford:
Offering a full range of pressure washing; window, roof, and gutter cleaning; and Christmas lighting services, Shine Window Care and Holiday Lighting of Sanford backs every job with a 100-percent satisfaction guarantee.
Contact Info:
Name: Matthew DeYoung
Email: Send Email
Organization: Shine Window Care and Holiday Lighting of Sanford
Address: Sanford, FL, 32750
Phone: 407-417-5666
Website: http://shine-windowcleaning.com/sanford

Release ID: 252926