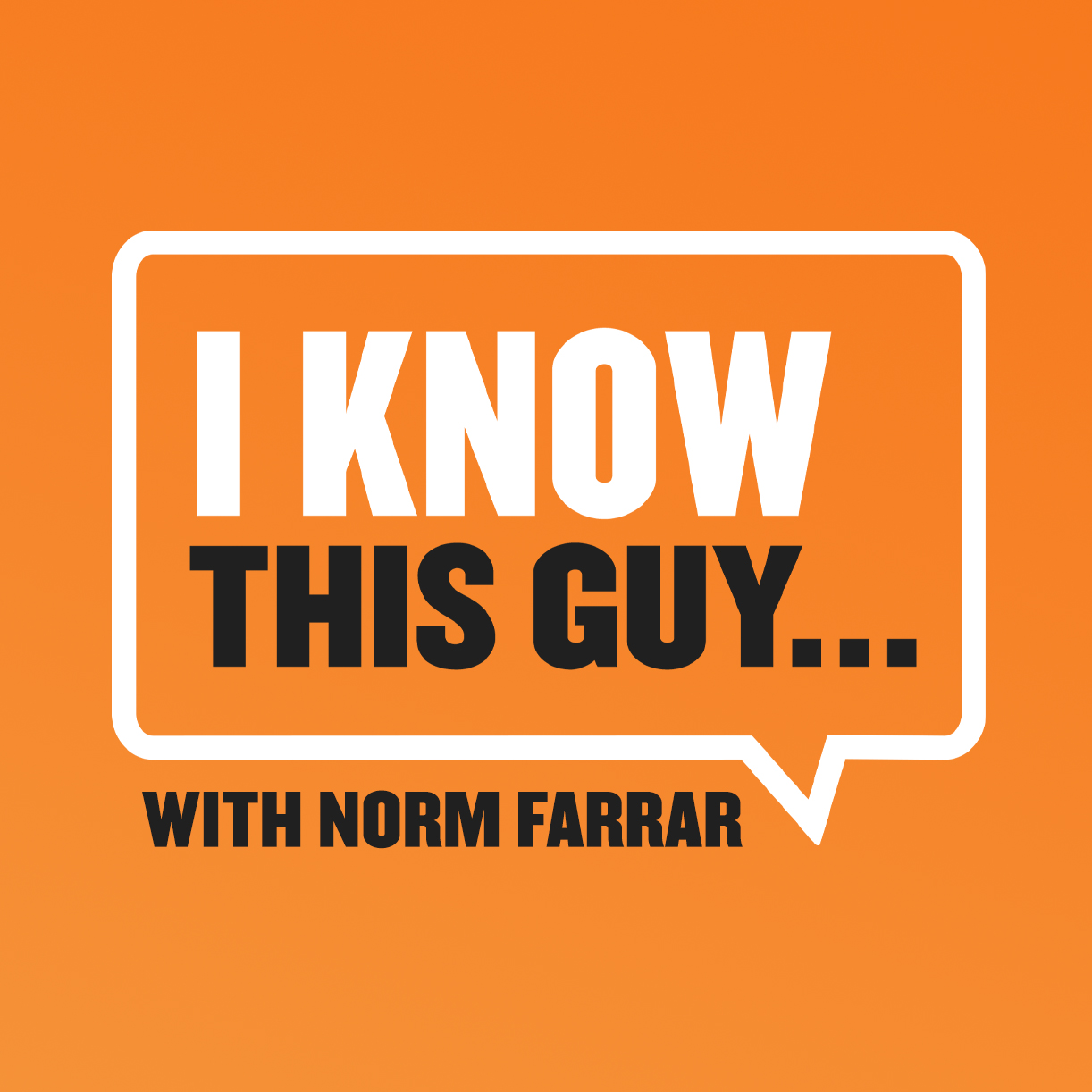 - June 23, 2020 /MM-prReach/ —
Norman Farrar, also known as "The Beard Guy," has taken his expertise as a serial entrepreneur and online market expert and turned it into an influential podcast series called "I Know This Guy…With Norman Farrar." The recently launched podcast show is a joint project with Farrar's son, Hayden, and dives deep into the lives of some of the most interesting people Farrar knows. The Farrars bring together their different skills and expertise into the show, along with captivating real-life stories for their listeners.
To listen to the podcast show, visit https://iknowthisguy.club/.
"I wanted to produce a community-focused show, exploring the successes and failures and everything in between of the most prominent entrepreneurs, artists, athletes and more from around the world," Farrar explains.
Taking a community perspective approach for the new podcast, Farrar continues, "By this, we mean that it is community-based in that every guest is a referral from a previous guest on the show. We are trying to set up a bit of a pay-it-forward community."
To further build on the community approach model, the podcast shows extend to a private Facebook group that people can join through Patreon. "The private FB group not only supports the podcast and gives members additional bonus material, but we are also trying to cultivate a place or a platform where people can discuss the show. From the discussions, we hope that the members can eventually help each other," he adds.
Farrar's most recent podcast featured special guest, George Verdugo, a self-made entrepreneur and an authority on domain names. The show highlighted the politics behind the cannabis industry, its future, the rollercoaster that is the domain name industry and much more. Previous guest speakers already featured on the show are Melissa Simonson, Colin Campbell, Shane Oglow and Wilfried Ligthart.
Those interested in more information about Norman Farrar and his influential podcast show, please visit its official website or listen on Apple Podcasts.
###
https://www.youtube.com/watch?v=cWRg46qGYXI
Twitter: https://twitter.com/@normfarrarjr
Facebook: https://www.facebook.com/iknowthisguypodcast/
LinkedIn: https://ca.linkedin.com/in/normanfarrar>
Instagram: https://instagram.com/iknowthisguypodcast
Youtube: https://www.youtube.com/channel/UCcqsKLNO7NffDx3FfdVcVeQ/featured
About Us: Norman Farrar is a serial entrepreneur who provides online marketing and managed e-commerce solutions for brands. Since the early 1990s, Norman has focused on helping entrepreneurs optimize their operations and unlock their business's potential.
Contact Info:
Name: Norman Farrar
Email: Send Email
Organization: The Beard Guy
Address: , L9S0E8
Phone: 1 (888) 300-1001
Website: https://www.iknowthisguy.club

Source URL: https://prreach.com/?p=41078
Release ID: 88965019