United States - September 21, 2022 —
Crypto commerce is still a brand-new market and can be challenging to break into. Without the proper security, blockchain, and eCommerce protocol, it's almost impossible to succeed. 
In December 2020, Daniel Dabek launched the Safex Blockchain Marketplace and teamed up with ecommerce expert Aharon Bernal co-founder to establish offices in Miami and Denver, where they develop vital software that is revolutionizing crypto commerce and providing a new platform for businesses globally. 
Their latest partner is Focus Camera, a Brooklyn-based and family-owned camera and electronics company. With Safex's help, the electronic products Focus Camera sells will now be sold on the Safex Market. This boost into the crypto commerce market is sure to pay off with Focus Camera's history of success and Safex Market's revolutionary blockchain software.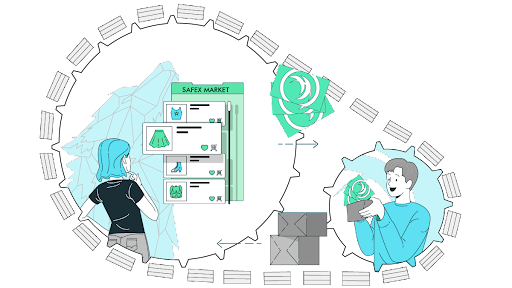 The Safex Team
Daniel Dabek serves as the CEO of Safex. He is also the founder of the Safex Blockchain. As a software engineer, Dabek has been working with and developing Bitcoin solutions for the last nine years. His idea for Safex began in 2015 and launched into action feeding into the cryptocurrency rise in popularity. 
Aharon Bernal is the Chief of Product. He started in eCommerce at 16 years old and has eight years of experience. His work has resulted in $25 million in eCommerce volume. 
The development of the Safex Blockchain has led to partnerships with some of the largest eCommerce sites in the world as they provide the services needed for crypto commerce. Safex features not only Safex Market but a non-profit website that develops and offers free, open-source software for blockchain.
Focus Camera, the new partner
Focus Camera began as a small, family-owned camera shop in Brooklyn, NY, in 1966. After seeing success for almost thirty years, they moved to eCommerce in 1995, at the forefront of online shopping. Since that jump, they've continued to grow and thrive as a company in their brick-and-mortar store and their eCommerce site. 
In 2020, Newsweek recognized them as the #1 online consumer electronics shop, and last year they opened their second location in Lakewood, NJ. 
With a wide array of cameras, gaming equipment, computers, cell phones, and more, this electronics company has taken off and is once again ready to jump on the chance to pioneer another new marketplace: the crypto commerce market.
Conclusion
The Safex and the Focus Camera teams have an important goal in common. They both seek to stay at the front of innovations in the eCommerce world. This will be the second time that Focus Camera has gotten an early start on eCommerce, and the first time was incredibly successful. 
Utilizing the Safex Blockchain technology, Focus Camera will be able to take that next step into crypto commerce. Safex market will now feature Focus Camera's products to allow them to sell in this up-and-coming form of eCommerce.

Contact Info:
Name: Lauren Mirelli
Email: Send Email
Organization: Safex Market
Address: United States
Website: https://safex.market

Release ID: 89081806