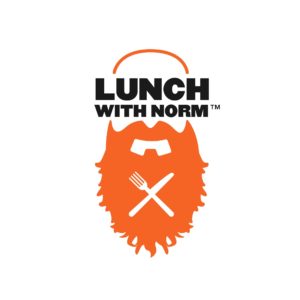 Fort Lauderdale United States - September 3, 2021 /MM-prReach/ —
Norm Farrar has become the go-to resource for Amazon sellers, hosting a popular podcast and blog website under "Lunch With Norm." Farrar is creating the ultimate Amazon FBA guide with his most recent installation based on product sourcing titled "Amazon FBA 101 Part 3: How to Source Products to Sell on Amazon."
To read the full blog post, visit
https://lunchwithnorm.com/?p=6449
.
Often, finding the ideal products to sell can be one of the biggest challenges that an Amazon seller faces when starting a new business online. However, once the perfect products are identified, the next hurdle is finding the best way to source those products.
Farrar suggests the following common sourcing techniques for sellers to consider:
Retail Arbitrage
Online Arbitrage
Drop-Shipping
Wholesale
Private Label
B2B Marketplaces
Auctions and Thrift Shops
eBay
Produce Products
Outsourcing or Virtual Assistants
Once sourcing is established, Farrar cautions, "Finding the correct supplier is a vital aspect in ensuring success when selling wholesale on Amazon. However, you must first understand how to negotiate and deal with them. Don't just behave as an Amazon wholesaler. Demonstrate to them that you mean business and are willing to be a long-term partner."
Additional aspects of the sourcing process that should not be overlooked are quality control and building a solid relationship with suppliers. "When you consider that 53% of customers believe quality is essential when purchasing a product, high-quality items result in more sales and a stronger business," Farrar adds. A strong working relationship with an Amazon supplier is critical for producing high-quality products and can increase the chances of obtaining new items in development, a greater level of customized service, preferred pricing, and even unique terms.
In addition to his informative articles, Farrar hosts a free live and interactive podcast for all entrepreneurs where he features experts in the online marketplace. Covering topics from Amazon and e-commerce to digital marketing and social media, the podcast gives listeners sound advice and tips to apply to their online businesses. Tune in to the live podcast every Monday, Wednesday, and Friday on Facebook or find previous episodes at
https://podcasts.apple.com/ca/podcast/lunch-with-norm/id1525564513
.
For those interested in learning more from "Lunch With Norm" blog posts or to find information about Farrar's e-commerce and branding services, visit the official website.
About Norman Farrar
Entrepreneur and businessman Norman "The Beard Guy" Farrar stands at the forefront of the economic mega-machine known as Amazon Marketplace. As a leading expert with over 25 years of product sourcing, development, and branding expertise, Norm is an advisor to many and an inspiration to all.
Throughout his career, he has worked with big brands including Mercedes-Benz, Coca-Cola, Dell, Microsoft, Target, Hershey, 20th Century Fox, Molson's, Cadbury and a wide variety of emerging businesses that are celebrating sudden escalation in profitability and sales as a result of taking action on his advice and proven methods.
https://www.normanfarrar.com | https://www.facebook.com/whoisthebeardguy | https://www.instagram.com/normfarrar | https://www.twitter.com/normfarrarJR | https://www.linkedin.com/in/normanfarrar/ | https://www.youtube.com/channel/UCHyNHknIKLu98jNtgon13SA | https://www.pinterest.ca/officialnormanfarrar/ | https://www.tiktok.com/@normanfarrar/
###
https://www.youtube.com/watch?v=SPf_Zwmm10o&feature=youtu.be
Twitter:
https://twitter.com/@normfarrarJR
Facebook:
https://www.facebook.com/lunchwithnorm
LinkedIn:
https://www.linkedin.com/company/lunchwithNorm>
Instagram:
https://www.instagram.com/normfarrar
Youtube:
https://www.youtube.com/channel/UCHyNHknIKLu98jNtgon13SA
About Us: Lunch With Norm is your resource for everything from Amazon, to e-commerce, to digital marketing, to social media, all in the form of a live stream podcast. We aim to arm the small business owner with the latest tools and advice from the experts making waves in the online space. Tune in to our Facebook page each week to have your questions answered live and on air.
Contact Info:
Name: Norman Farrar
Email: Send Email
Organization: The Beard Guy
Address: 701 N Andrews Ave, Fort Lauderdale, FL, 33311, United States
Phone: 1 (888) 300-1001
Website: https://www.lunchwithnorm.com/

Source URL: https://prreach.com/?p=48411
Release ID: 89044273