United States - November 17, 2022 —
Face Yoga Method already offers incredible facial exercise routine to regain a youthful face for millions of their online followers. They have just released their own unique collagen blend that contains nutrients for anti-aging, as well as improve overall health and metabolism of women over the age of 40.
Collagen supplements for skin, hair, nail, and joint health have been around for a long time. The benefits of collagen have been used for centuries in the form of substances like bone broth. Collagen is naturally produced in the human body, but as one ages, the production decreases resulting in loss of skin elasticity. This can cause wrinkles, sagging and other unwanted signs of aging. 
Face Yoga Method and founder Fumiko Takatsu have developed a unique collagen supplement that brings back skin elasticity, strengthens hair follicles and treat inflammation in the joints. With massive benefits at any age, this supplement is a must-have for all self-care routines.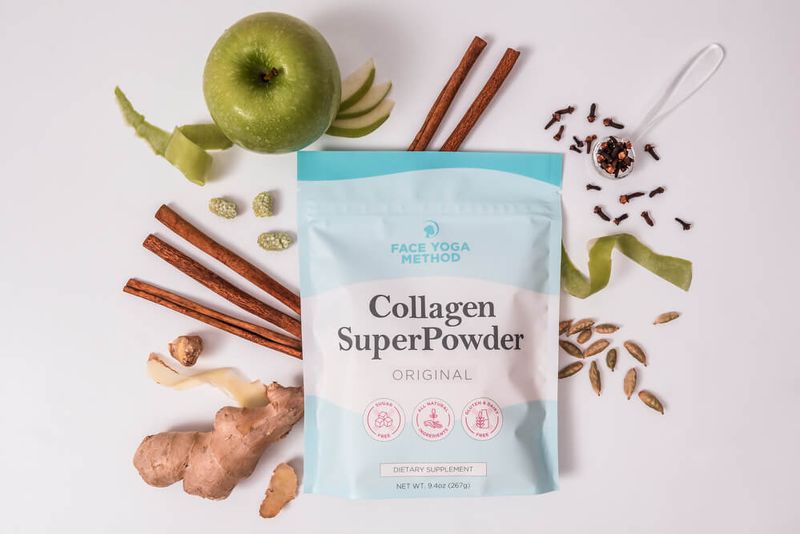 Face Yoga Method and Fumiko Takatsu
Fumiko's Face Yoga Method has helped millions of women take back control of the aging process 100% naturally through her online courses. Fumiko prides herself in helping the underserved worldwide community of Face Yogis with Face Yoga, Skincare and a Pro-Aging Mindset.
She has taught this Method for almost 20 years, and many others share in its success and benefits. With Fumiko's extensive knowledge, she has expanded her anti-aging regimen to include the powerful supplement of collagen. 
Face Yoga Method's New Collagen Supplement
Face Yoga Method's Collagen SuperPowder supplement is made with marine-type collagen. This type of collagen is one of the closest to the one naturally produced in the human body. The easy-to-digest supplement boasts many benefits for all parts of the body, including hair, nails, skin, joints, and metabolism. 
The Face Yoga Method collagen formula has more than just collagen. It includes skincare super ingredient hyaluronic acid that brings hydration and radiance. White mulberry powder works hard to reduce hyperpigmentation to help create that ideal complexion. Apple peel powder adds much-needed antioxidants, and clove fights blemish-causing bacteria. 
Maca powder supplies important vitamins and minerals and 20 amino acids that the body needs. Ginger provides soothing for the skin and gut, aiding in inflammation and supporting the joints. Inflammation reduction gets another boost with antioxidant-rich Ceylon cinnamon. Cardamom completes the formula with its powerful purifying abilities. 
Conclusion
Collagen alone is a powerful tool, and Face Yoga Method has taken it to the next level by adding numerous other anti-aging ingredients. This great-tasting supplement is healing to the body inside and out as it supports all aspects of the body. 
Numerous five-star reviews discuss the amazing results experienced after regular use. Only two teaspoons a day is enough to see the effects when taken as a daily supplement. Multiple purchasing options and subscription pricing ensures that users will never run out, keeping the results going. 
This skin-nourishing supplement belongs in every routine with health benefits for people of all ages and walks of life. 

Contact Info:
Name: Fumiko Takatsu
Email: Send Email
Organization: Face Yoga Method
Address: United States
Website: https://shopfaceyogamethod.com

Release ID: 89084770