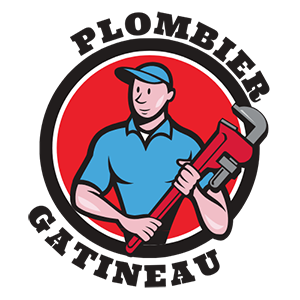 Gatineau Canada - March 3, 2022 —
Plombier Gatineau is pleased to announce that they are now launching a new plumbing service for homes and businesses in Outaouais. The company has been in business for years and believes that they are the best company to offer professional and efficient service in the region. With this new initiative, the company is aiming to meet the needs of homeowners as well as provide them with professional advice on how to maintain their home's plumbing system, so it doesn't need replacing or repairing often.
"It was time for us to take the leap and offer our plumbing services regionally. We have been closely following the needs of homes and businesses in the area, and we feel that we are a great fit to supply them with the services they need now and those they will need as they age.", said Robin of Plombier Gatineau.
The company offers plumbing services for residential homes, commercial businesses, apartments, townhouses, offices, etc. They also offer sewer leak detection services that can save their clients thousands of dollars by making repairs before they become major problems. They are composed of reliable staff with experience ranging from basic jobs like installing dishwashers or unclogging pipes to larger projects like the septic pit or water damage that necessitates immediate treatment. Plombier Gatineau also offers plumber services which includes installation of new toilets, installation of a dishwasher, and repairs to existing ones. They also offer repairs for leaking pipes that cause water damage in homes or businesses. Their plumbers are fully capable of handling repairs to industrial plumbing as well as smaller projects like replacing a faucet.
About Plombier Gatineau
Plombier Gatineau is a plumbing company based in Gatineau that provides service to the region's homes and businesses. They are composed of experienced plumbers who have years of expertise in various types of plumbing systems. They repair or replace existing plumbing systems, including sewer lines and septic tanks, for homes and businesses. The company comes to their client's home, at any time, in the Gatineau, Hull, Aylmer, Cantley, Buckingham area.
They know how stressful it can be when their clients have plumbing breaks down. That's why they offer 24/7 emergency service. Their technicians are trained to handle any problem that comes their way, no matter the time of day or night. They will arrive on-site with all the tools and equipment they need to get the job done quickly and efficiently so their clients can go back to enjoying life as soon as possible.
For more information about Plombier Gatineau and its services, please visit their website at
https://sosplombier.ca
or contact Robin at (819) 803-1373. Their company can be visited at 455 Boulevard de la Gappe and Local 201 Gatineau, QC. Their clients can also leave their inquiries via email at
info@sosplombier.ca
.
Contact Info:
Name: Robin
Email: Send Email
Organization: Plombier Gatineau
Address: 455 Boulevard de la Gappe, Local 201, Gatineau
Phone: (819) 803-1373
Website: https://sosplombier.ca

Release ID: 89066446