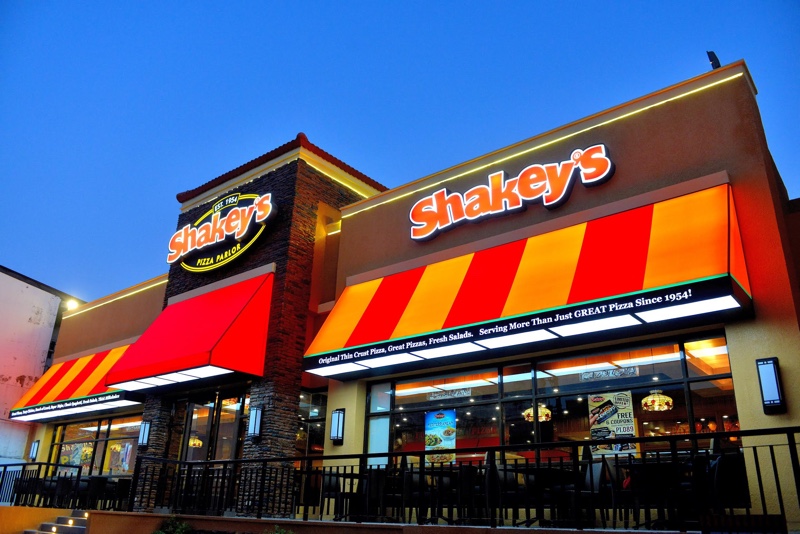 - November 22, 2016 —
Shakey's Pizza Asia Ventures Inc (SPAVI) is all set to go public listing in the Philippines after the Securities and Exchange Commission (SEC) approved its initial public offering (IPO) of up to P5.5 billion (about US$113 million) last Friday.
The details according to SPAVI's prospectus with the SEC filed last month offers to sell up to a total of 352 million shares which consist of 202 million existing shares and 104 million new shares with each priced up to P15.58 apiece, to meet excess demand.
SPAVI appointed Deutsche Bank as the sole global coordinator and bookrunner for the IPO, while BDO Capital & Investment Corp and First Metro Investment Corp are appointed to be its joint-lead managers and underwriters.
Shakey's Pizza Asia Ventures maiden share offering is slated on December 2 to December 8. However, its listing date is tentatively set on December 15.
According to a statement, the IPO proceeds would be used for the expansion of the firm's in-house commissary, working capital requirements, potential acquisition and repayment of debt,
On a similar vein, Singapore's sovereign investor GIC is also reportedly planning to sell some of its shares in Shakey's Pizza Asia Ventures Inc (SPAVI). The Singapore's sovereign wealth fund has previously partnered with CPGI earlier this year, to acquire a majority of the pizza business from the Prieto family, which continues to hold a minority stake in SPAVI.
The company is majority owned by the Filipino-Chinese Po Family's conglomerate Century Pacific Group Inc (CPGI), the parent company of local listed Century Pacific Food Inc (CNPF).
The global pizza franchise originally started in the United States in 1954 and later expanded overseas to Canada, Mexico, and Japan, to name a few. The pizzeria came to the Philippines in 1975 and since then has built a network of 177 stores nationwide.
With SPAVI's share sale finalized next month, this will add to a pipeline of public listings in Philippine Stock Exchange (PSE) joining SBS Philippines Corp. (P1.15 billion); Crown Asia Chemicals Corp. (P222.7 million); Metro Retail Stores Group Inc. (P5.6 billion); and Italpinas Development Corp. (P242 million), despite the volatility in Southeast Asian markets.
For more information, please visit
https://www.shakeyspizza.ph/
By Vivian Foo, Unicorn Media
Release ID: 148364