New York City, NY - May 25, 2023 /MarketersMEDIA/ —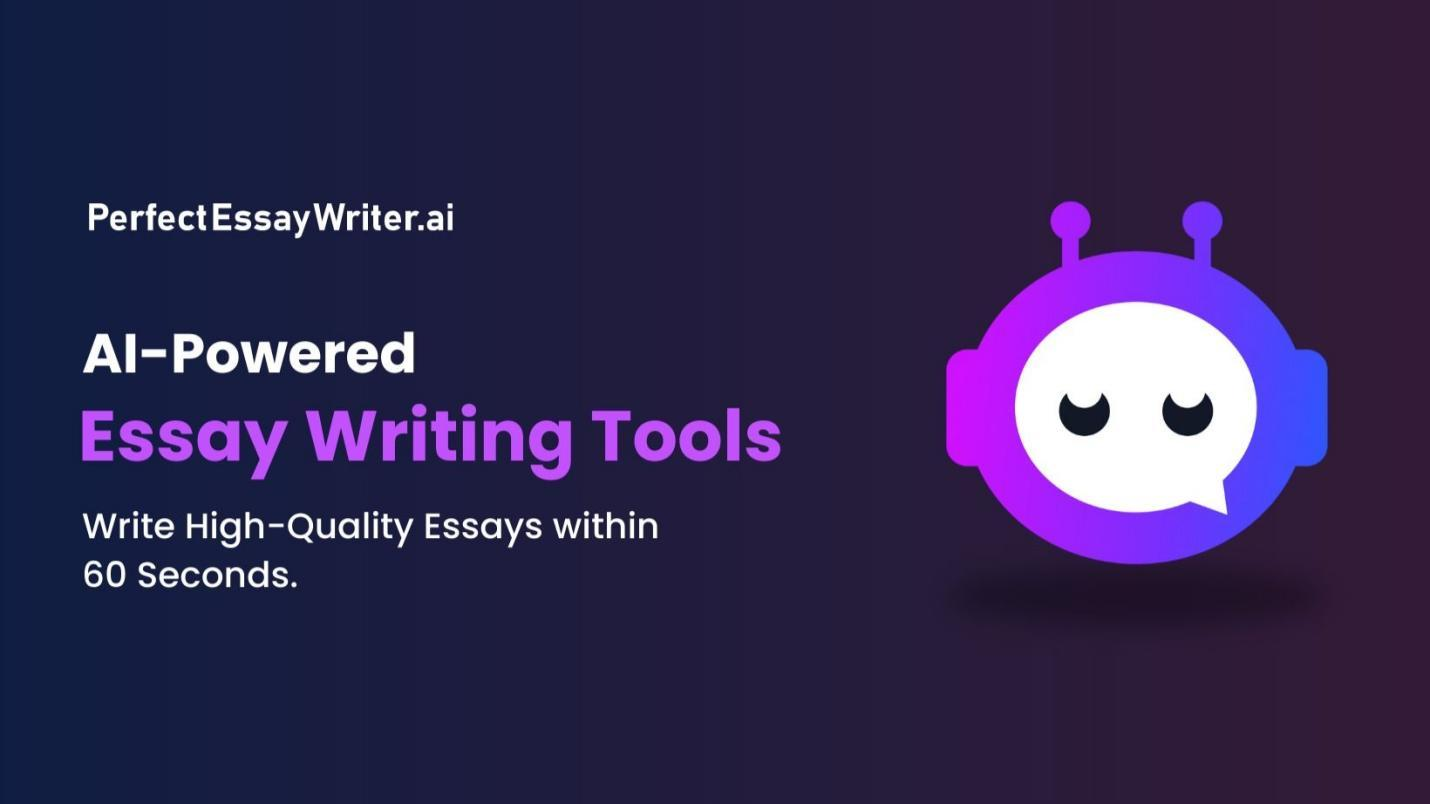 PerfectEssayWriter.ai launches AI Essay Tool with convenience.
PerfectEssayWriter.ai, a newly established innovator in artificial intelligence and writing assistance, proudly announces its AI-powered essay writing tool. This recently released software, designed for students, academics, and professionals alike, is poised to alter how essays are written, boosting writing brilliance to new heights.
PerfectEssayWriter.ai knows students' difficulties at each level of the essay-writing process. This powerful AI tool is a personal writing assistant, suggesting captivating themes, organizing thoughts, refining sentence structure, and assuring readability. Its specific features, backed by continual learning and refinement, give unequaled help and advice, making it accessible to seasoned writers and those struggling to explain their views adequately. The company provides the following services:
AI Essay Writer: This function provides users with the knowledge of a seasoned writer, allowing them to create well-structured essays that attract readers and deliver fascinating story lines. Users may now confidently and deftly tell their stories.
Essay Outliner: The Essay Outliner makes organizing thoughts a breeze. Users enter their main ideas, and the AI builds the essay, providing a logical flow from start to finish. It serves as a framework for developing cohesive and interesting written works.
Essay Templates: The Essay Templates feature offers a variety of pre-made structures appropriate for various essay styles, including persuasive essays, narratives, and compare-and-contrast studies. Users can easily alter these templates to their needs, kicking off their authoring process.
 Essay Topic Generator: When faced with a blank page, readers can use the Essay Topic Generator to get ideas. This function provides a list of prospective themes by inputting relevant keywords, removing the strain of brainstorming and boosting creativity.
Thesis Statement Generator: Creating a great thesis statement might be difficult. Users can utilize this tool to enter essential points they want to explore, and the AI will quickly develop short and effective thesis statements, ensuring a solid foundation for their articles.
Personal Statement Writer: Effectively presenting oneself can be difficult. The Personal Statement Writer assists users in emphasizing their accomplishments, goals, and distinguishing characteristics, successfully exhibiting their talents and personal brand.
PerfectEssayWriter.ai also helps with sophisticated command functions, extensive grammatical checks, and in-depth readability analyses. The tool's versatility and accuracy set it apart from the competition.
Real users have already witnessed PerfectEssayWriter.ai's transforming impact. Case studies and testimonials demonstrate the tool's capacity to keep its promises. PerfectEssayWriter.ai continuously enables individuals to generate great written works, from kids who successfully secured college admissions to professionals who excelled in their reports.
As a result, PerfectEssayWriter.ai's holistic approach distinguishes it. It combines the features of a personal writing coach, editor, and stylist while its superior AI learns and adapts to improve the user experience. This commitment to ongoing enhancement ensures the tool's effectiveness and distinguishes it from competitors.
About the Company - PerfectEssayWriter.ai: 
PerfectEssayWriter.ai is a prominent AI-powered essay writing tool that transforms the writing process. With a comprehensive set of features and an advanced AI system, the tool assists users in every step of essay creation. By combining expertise and technological innovation, PerfectEssayWriter.ai enables individuals to unlock their full writing potential.
Intending writers and users can visit the link: https://www.perfectessaywriter.ai/ for further information.
Contact Info:
Name: SAM
Email: Send Email
Organization: PerfectEssayWriter.ai
Website: https://www.perfectessaywriter.ai/

Release ID: 89098308