United States - September 20, 2022 —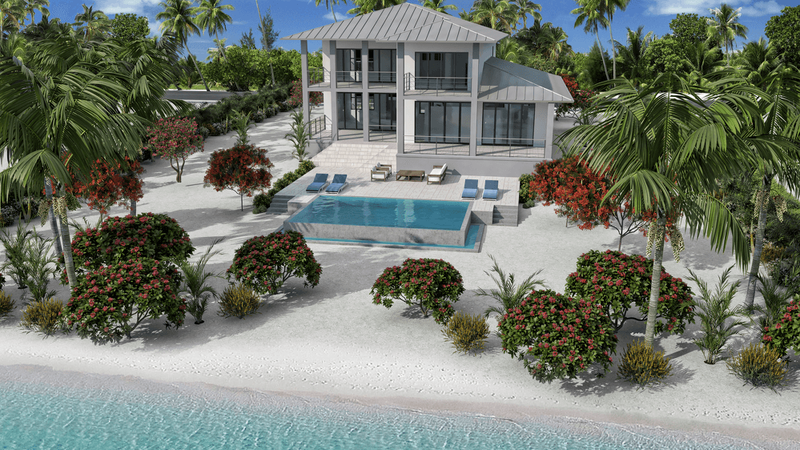 Paradise Keys is out to revolutionize the Web3 and NFT space after launching a game-changing project where Paradise Keys NFTs grant holders vacation time. 
Through the project, 2522 keys unlock one through 14 days of stay at a premier villa in the fantastic Turks and Caicos Islands, which were built by and for the community. 
"Paradise Keys Inc. was created with the idea of enabling holders to come together and create IRL real estate they could then vacation in, based on the granted rights of their minted NFT," a representative said in a statement.
The Turks and Caicos Islands have been dubbed the top choice for a tranquil tropical vacation, thanks to its many beautiful vistas and diversity of cuisines and local food. The islands have become a famous destination for beach weddings and honeymoons. 
More than that, The Turks and Caicos are quickly becoming a hotspot for luxury real estate investments and development. The primarily developed island of Providenciales is experiencing a very robust construction market and is home to much of the country's infrastructure and financial activities, and services.
Paradise Keys Inc. uses primary NFT sales revenues to operate and invest in the development of IRL real estate. After completing all the IRL developments, holders are granted certain rights to vacation at the developed IRL properties. They are also given access to amenities of the attached resort. 
Paradise Keys NFT rarity traits determine when, how long, and at which developed IRL property the holders stay would take place. Holders have the option to stay during their granted time or sell their NFT, allowing the secondary buyer to get the rights to stay at the given time. 
Paradise Keys Inc. announced that celebrity chef Todd English and the English Hospitality Group will be handling the executive management of food and beverage and will host a restaurant located on the resort property set to open soon. Apart from being a chef, Todd is a restaurateur, author, and television personality who hosted the TV cooking show, Food Trip with Todd English. 
The founders of Paradise Keys believe that with the success of the model, developers would adopt it and allow the project to expand its real estate investments and portfolio all around the world, offering a wider variety of vacation homes for the community and creating a lasting memorable experience for its holders.
Those who wish to learn more about Paradise Keys and the exclusive features of this game-changing project may visit www.paradisekeys.IO. 

Contact Info:
Name: Brian Gibbs
Email: Send Email
Organization: Paradise Keys
Address: 6240 Sunset Blvd 746 Los Angeles, CA, 90028
Phone: 3104359950
Website: https://paradisekeys.io/

Release ID: 89081800