United States - September 24, 2022 —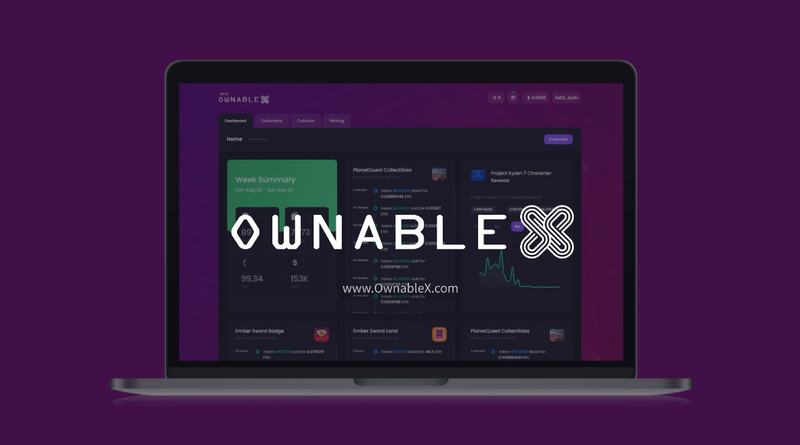 OwnableX is a new Immutable X-based marketplace with a development-first approach. Their focus is to build useful tools that go beyond what the web3 gaming community have come to expect from existing marketplaces and to do more for game developers and studios who have taken the leap into web3.
With blockchain gaming well and truly on the rise, and with collecting being a prominent activity within this space, OwnableX aims to provide a marketplace that not only allows you to buy and sell NFTs, but helps to make it easier to monitor a game's performance, track collections and collect NFTs. OwnableX's Founder, cryptish.eth, said, "As gamers will actually own their in-game items, and trading will often be something that happens outside of the game itself, it's important that collectors, or those that just need that one specific item, are enabled outside of the game, too".
OwnableX recognizes the special relationship between games and the blockchain and plans to have a launchpad released in the coming weeks. This launchpad aims to remove friction and abstract away web3-specific development to make it easier for game developers to focus on delivering their game and building their community.
Immutable X is already the number one platform in NFT trades, with over 33 million NFTs already minted. Speaking on the subject, cryptish.eth said, "Immutable have done so much already to help onboard gaming projects to the blockchain and we back them to be the biggest. It's where we're putting our chips and we can't wait to help games take advantage of this space and these platforms."
Twitter: @OwnableX
Contact Info:
Name: OwnableX
Email: Send Email
Organization: OwnableX
Website: https://ownablex.com/

Release ID: 89082065