St. Augustine, Florida, United States - June 2, 2023 —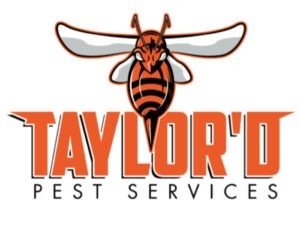 St. Augustine's warm and humid climate offers conditions that help the proliferation of insects and critters. An unwelcome nuisance and health hazard, pest infestations can cause damage to property and pose health risks to the well-being of residents. At the first signs of such conditions, it's time to call a St. Augustine pest control company.
TAYLOR'D Pest Services is a family-owned and operated pest control company with over 30 years of experience. Over the years, it has developed a range of effective methods and techniques to tackle pest infestations. 
The company's team of experienced and well-trained technicians have the knowledge to identify and treat various pest-related issues and will customize solutions to deal with any type of pest infestation. Once the treatment is carried out, the problem will be monitored to prevent reoccurrence. 
As a family-owned business, TAYLOR'D Pest Services treats its valued customers like one of their own. Respect and honesty are core values the people here practice when dealing with customers, whether on the phone or during a job. It's the reason many people have happily switched to using its services and continue to do so.
For more information, visit https://taylordpest.com/
To effectively combat pests, TAYLOR'D Pest Services' skilled and licensed technicians are trained to identify the specific creatures that invade Florida homes. From tiny bed bugs and fleas to larger insects and rats, there is no problem the company can't fix.
The state is home to several species of cockroaches, including the Palmetto Bug, that commonly infest homes. Spotting these roaches typically indicates a large colony already exists, and as they carry harmful pathogens, they pose a health risk when they walk over food and indoor surfaces.
Other insects like fleas, ants, termites, and mosquitoes are a constant annoyance, cause damage to wooden structures, and also carry potential diseases and should be eradicated as soon as possible. Rodents can be a particular nuisance as they seek shelter in homes, especially during the cooler months, and can cause both property damage and carry health risks.
To address pest issues commonly encountered in the region, the first action the TAYLOR'D Pest Services team does is to inspect the problem and its source. Once the extent of the infestation is determined, the team decides on the best method to fix the issue. 
The company offers many customized and alternative solutions to common pest problems. For example, its bed bug treatment is a fraction of the price of fumigation or heat treatment but offers long-lasting results. It also carries the industry's longest guarantee period, reflecting the confidence TAYLOR'D Pest Services has in the technology.
Gardens and lawns have fleas that stick to pets and clothes, and when carried into homes, an infestation could prove a nightmare for the family. The company offers indoor and outdoor flea and tick control solutions using a combination of environmental products and flea traps to solve the infestation and provide scheduled maintenance services to prevent any future issues. 
TAYLOR'D Pest Services is dedicated to providing St. Augustine residents and businesses with innovative and effective pest control solutions to ensure a pest-free environment. Its team prioritizes prompt response and efficient service to ensure any pest infestation is put down before it gets out of control. The company's commitment to its service has earned it excellent customer reviews, building a reputation as the go-to pest control provider in the St. Augustine area.
About the Company: 
TAYLOR'D Pest Services is a reputable pest control company based in St. Augustine, Florida, specializing in providing effective pest control solutions for residential and commercial properties. With a strong focus on customer satisfaction, environmental responsibility, and exceptional service, it has established itself as a trusted and reliable provider of pest management services in the St. Augustine area.
Contact Info:
Name: Kevin Taylor
Email: Send Email
Organization: TAYLOR'D Pest Services
Address: 4553 Ave C, St. Augustine, FL 32095
Phone: +19044847533
Website: https://taylordpest.com/

Release ID: 89098714