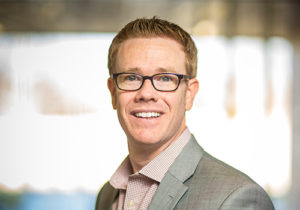 - September 3, 2016 /AuthorityNewsNetwork/ —
The list represents the most successful companies in America's fastest-growing segment, independent small business. Many other well-known companies such as Dell and Domino's Pizza also received national exposure as honorees on the Inc. 5000 list.
Trinity Employment was founded in 2008 and continues to grow each year. The company's founder, Cory Minter, said, "We attribute Trinity's continued growth to our extraordinary staff, amazing customers and the outstanding people we employ in the Tulsa and Oklahoma City region. Thank you to all of our customers who trust our 'A player' system, intuition, expertise and judgment to best serve your companies."
Trinity Employment provides strategic employment and staffing services for the needs of medical & administrative organizations, as well as job seekers in these areas. They are dedicated to making a difference to the people and communities they serve.
Trinity's founder (Cory Minter) used staffing companies frequently in the past and noticed that the companies that he relied on did not pay attention to critical instructions within the job description. This left much of his staffing needs unmet. It became Cory's ambition to create an employment service that paid due attention to detail, providing an ideal fit for both the client firm and the employee.
Over the course of its lifetime, Trinity Employment has grown at an exponential rate, doubling its size many times since its founding in 2008 – now just over eight years ago.
By following the 'next level' industry standards and principles, by paying close attention to critical details surrounding the specific requirements of each position the company recruits for, by treating others in the same way they wish to be treated, and by furnishing superior customer service, Trinity has become a leader in staffing and recruitment in the Tulsa, OK region; and the owners have become recognized thought-leaders in their industry. Today, the vast majority of its business comes from referrals from satisfied customers and the employees it has successfully placed.
The staff and management of Trinity Employment are proud of the company's many accomplishments over the years and are excited about Trinity's promising future. In the years to come, Trinity Employment intends to expand its superior employment and referral services to increasingly greater numbers of people and communities, connecting talent and expertise to the firms that rely on them. So doing, they plan to give back even more to the Oklahoma Baptist Homes for Children. Trinity' focus is to provide a way for today's youth to be tomorrow's leaders.
About Trinity Employment
Trinity Employment is owned and operated by local Oklahoma entrepreneurs, Cory Minter (President) and Amber Minter (CEO). More information about Trinity Employment can be found at http://www.TrinityEmployment.com
For more information about Trinity Employment Specialists or to schedule an interview with Cory Minter, call 800-594-4457 or email Cory directly at Cory@TrinityEmployment.com
# # #
Company Name: Trinity Employment Specialists
Contact Name: Cory Minter
City TULSA
State Oklahoma
Country: United States
Phone: 918-622-2588
Email: press@tulsaim.com
Website URL: http://www.TrinityEmployment.com
Source URL: http://authoritynewsnetwork.com/oklahoma-staffing-company-trinity-employment-specialists-ranks-within-the-2016-inc-5000-list-of-americas-fastest-growing-private-companies/
Release ID: 130995