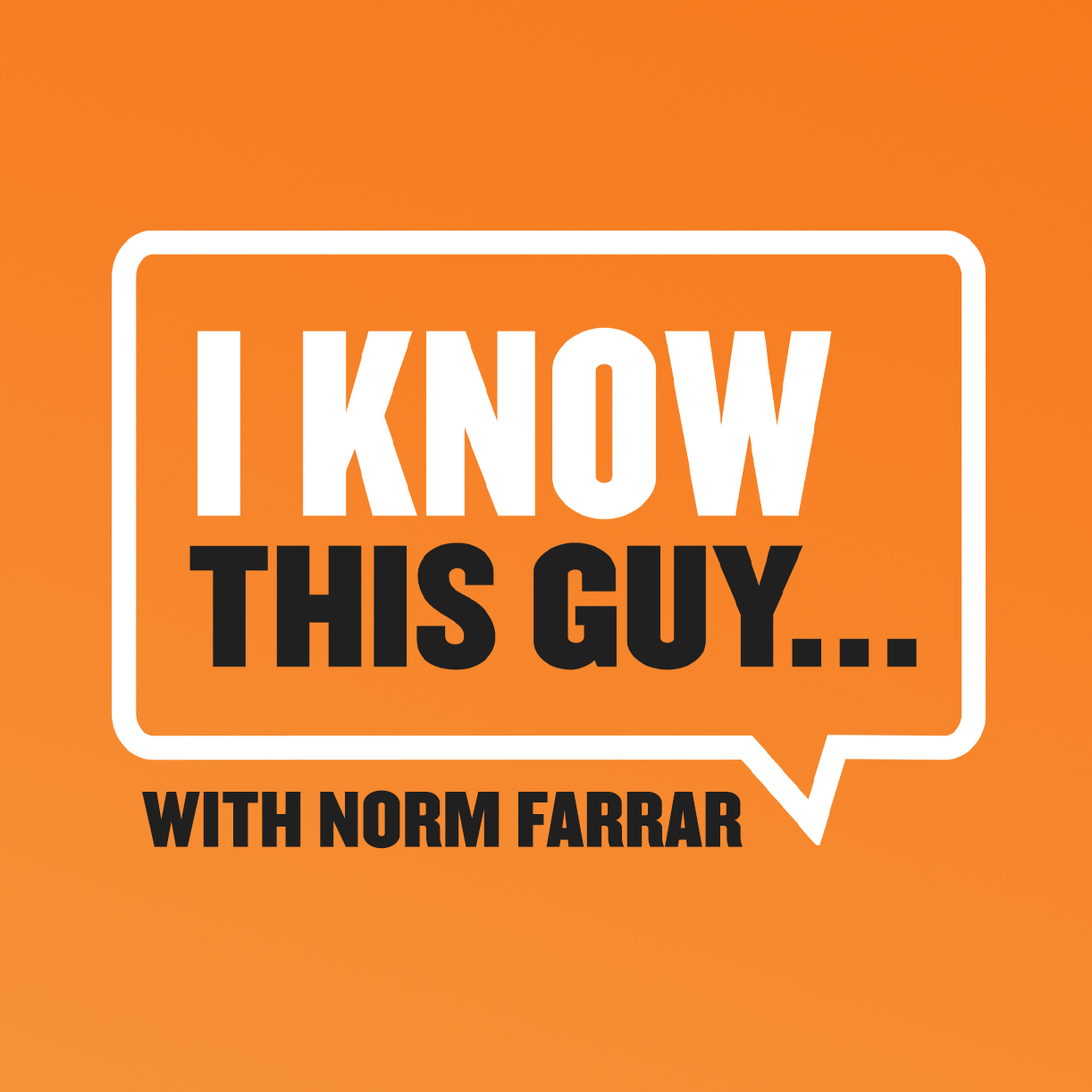 - June 30, 2020 /MM-prReach/ —
Norman Farrar's new podcast, "I Know This Guy," has recently launched. The first episode of the series featured digital marketing wizard, Wilfried Ligthart, as the guest. Ligthart has a range of experience and specializes in driving external traffic. He is an expert in developing, engaging and monetizing digital communities and also advises entrepreneurs on developing an online marketing strategy tailored to meet the specific goals and objectives of any company.
More about the first episode of "I Know This Guy" is available at https://iknowthisguy.com/episodes/01-wilfried-lighthart/
In this episode, Farrar introduces his guest as the CEO of Digital Blacksmiths. After a light-hearted start, several exciting aspects of Ligthart's past and present are discussed. Ligthart reveals that he was the CEO of a multimillion-dollar firm in Holland, but because he was on the payroll, he didn't feel any sense of ownership. It was that role that inspired him to start his own company in 2015.
During the podcast, Farrar asks Ligthart to reveal the secrets of his proven strategies for building authority and trust. Ligthart says, "Well, the first thing you do is learn everything there is to learn about the topic you want to be an authority in, then find role models and be like them and try to be even better. I wasn't experienced in public speaking before I started this whole journey, but as I said, you can grow by stepping out of your comfort zone."
When asked to talk about his biggest failure, Ligthart described his most serious setbacks, such as losing all his Facebook pages and Facebook account and getting kicked out of Google twice. However, he believes that's exactly what life can be like, and he doesn't blame himself for any of these mistakes, choosing instead to learn from them.
A highly experienced e-commerce, online marketing and branding expert, Farrar started his podcast series to find the perspectives of people from all different backgrounds, along with discovering their personal stories and advice for a good life. Farrar has been a self-made entrepreneur for over 30 years and has met people from all walks of life from all over the world. Now, he is sharing the knowledge of his network with the rest of the world. The show is produced by Farrar's son Hayden, a freelance musician.
To find out more about Norman Farrar, please visit his official website.
###
https://www.youtube.com/watch?v=BVpoljZVh3s
Twitter: https://twitter.com/@normfarrarjr
Facebook: https://www.facebook.com/iknowthisguypodcast/
LinkedIn: https://ca.linkedin.com/in/normanfarrar>
Instagram: https://instagram.com/iknowthisguypodcast
Youtube: https://www.youtube.com/channel/UCcqsKLNO7NffDx3FfdVcVeQ/featured
About Us: Norman Farrar is a serial entrepreneur who provides online marketing and managed e-commerce solutions for brands. Since the early 1990s, Norman has focused on helping entrepreneurs optimize their operations and unlock the potential of their businesses.
Contact Info:
Name: Norman Farrar
Email: Send Email
Organization: The Beard Guy
Address: , L9S0E8
Phone: 1 (888) 300-1001
Website: https://www.iknowthisguy.com/

Source URL: https://prreach.com/?p=41107
Release ID: 88966383