Vietnam - September 14, 2022 —
New 88 Communication and Entertainment Company LLC is a Vietnamese company offering premium market research and social media services.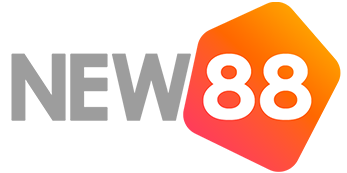 The invention of the internet has rendered traditional means of communication, information acquisition, and information placement obscure. With data traveling instantly between digital ports, people across the globe gained the ability to express their opinions, meet new people, and discover brands and businesses. 
Fast-forward to today, people in 2022 have an opportunity to build online companies, reach thousands of potential customers, and address broad audiences in the blink of an eye. To become visible, relevant, and ultimately impactful, business owners of today need to be well-informed and familiar with the market. To gain the upper hand over the competition, contemporary business owners need advanced social media marketing solutions. 
New 88 Communication and Entertainment Company LLC is a Vietnamese company that provides solutions to both problems. As the premier digital marketing company in the region, the New 88 Media brand has already helped innumerable clients transform their businesses into market leaders. 
With extensive knowledge and insights regarding the current global market, as well as the tools required to efficiently scrape, process, and filter information, New 88 offers advanced market research solutions.
The company's spokesperson imparted that contemporary digital marketing services neglect the importance of market and field research, laser-focusing on other, more traditional methods. While this may help certain digital marketing agencies refine their offerings, it leaves them in the dark regarding the market's ebbs and flows, the latest technologies, and what consumers truly want. New 88's spokesperson stated the following:
"If you are unsatisfied with your current consumer behavior studies, you are not alone. Contemporary market research services rarely, if ever, provide full, detailed reports. New 88 Media can help you change this situation. Our team boasts extensive experience in market research and excels at delivering concrete, measurable results," said New 88's spokesperson. 
To supplement the performance of its market research services, New 88 also offers high-performance social media advertising services. Knowing that nearly half of the globe's population is on social media, New 88's experts knew they had to dig deep to unveil the mystery of the "average social media user." 
Having profiled hundreds of thousands of social media accounts and conducted a series of surveys, New 88's social media advertising team has succeeded in defining the patterns behind contemporary trends, the motivating forces behind various behavioral patterns in social media users, and how to satisfy the broadest range of needs of the average social media users. 
New 88 is committed to perfecting its services and to continue proving that its title of the premier Vietnamese digital marketing company is well deserved.
More information about New 88 is available on the company's official website.
Contact Info:
Name: New 88 Communication and Entertainment Company Limited
Email: Send Email
Organization: NEW 88
Address: Tầng 16,số 72 đường Lê thánh Tôn, Phường Bến Nghé, Quận 1, TP Hồ Chí Minh
Phone: 0799 542 097
Website: https://new88.net/

Release ID: 89081584