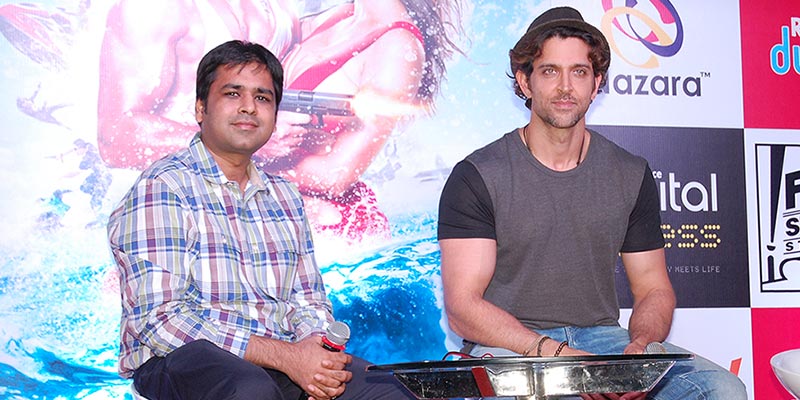 - February 15, 2017 —
Nazara Technologies Pvt. Ltd, a mobile game publisher, has announced on Tuesday, that it has launched a new eSports league in India, for which it would invest Rs 136 crore (about US$20 million) over the next five years.
The eSports league, a series of organised multiplayer video game tournaments is a project initiated to scale up the eSports ecosystem in the country over five years and will be housed in a separate fully-owned subsidiary of Nazara Technologies.
"Esports has become a cultural phenomenon in the last few years. Countries in Europe, Korea, China, and U.S. have seen massive growth in the number of players and spectators. Asia-Pacific accounts for 44% of the audience and is the fastest growing region globally. Given improving internet connectivity in India, launching an eSports league seemed the perfect way to reach out to the large group of eSports enthusiasts in India," said Nitish Mittersain, the Founder and Managing Director of Nazara Games.
At the onset, the league will conduct two seasons each year for the single person shooter Counter-Strike: Global Offensive, and multi-player online battle arena DotA 2. It also plans to add more titles in the future.
To participate, teams will have to register on the website and pass pre-qualification tournaments in which the progress of all players in the qualification tournament can be tracked by the entire Indian eSports community through live web programmes.
Founded in 2000 by Nitish Mittersain, Nazara Technologies is a leading mobile games publisher with a consumer base in India and worldwide. In addition to developing a range of branded and original mobile games, Nazara operates services such as Games Club, having customers ranging from mobile carriers as well as handset manufacturers.
Speaking on the eSports league, Manish Agarwal, the CEO of Nazara Games also said, "We are excited to provide Indian eSports enthusiasts with a solid and player/community orientated eSports ecosystem, in which players can thrive, improve their skills and become top competitors at an international level. The eSports league will not only be great for Indian players but also for fans. This platform will provide very extensive and exciting coverage of the Indian eSports landscape and will allow fans to track the careers and professional achievements of their eSport idols on a daily basis."
Nazara is investing in building a wider eSports ecosystem, which it claims will be the firs games project of its genre and scale in India. Focusing on content based and styled on successful eSports format, Nazara will also work around three major pillars – an online content platform dedicated to the eSports community, a professional league and a network of pro-teams entirely supported by Nazara.
Currently present in 41 countries across the world, the company behind Chota Bheem reportedly has a revenue of Rs 220 crore for FY16, or US$26 million, clocking 40% CAGR over the last four years.
In April 2016, Nazara invested an undisclosed amount in London-based mobile games studio TrulySocial. Prior to that, it acquired a 26% stake in another London-based mobile gaming studio Mastermind Sports Ltd, which launched CricBet, a real-time prediction game.
By Vivian Foo, Unicorn Media
Release ID: 170076