Vietnam - May 10, 2023 —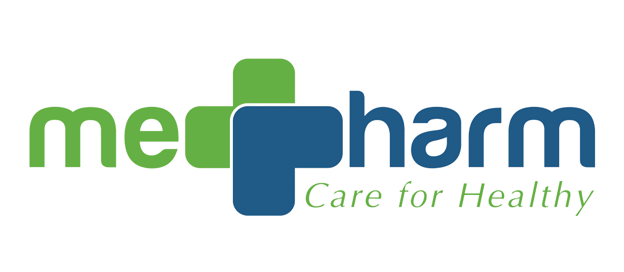 Medpharm is a leading pharmaceutical company in Vietnam, dedicated to providing high-quality and value-effective healthcare products to its customers. With a commitment to creating a win-win situation for everyone, including customers, partners, and the environment, Medpharm has become a trusted name in the industry.
At Medpharm, safety is a top priority. The company understands the importance of providing safe and effective healthcare products to its customers. To ensure this, Medpharm's products go through rigorous testing and comply with healthcare industry regulations. Medpharm takes pride in its commitment to safety, which sets it apart from its competitors.
In addition to safety, Medpharm is committed to providing value-effective solutions to its customers. The company believes that good products must be used correctly to maximize their effectiveness and prevent disease at an affordable cost. To achieve this, Medpharm cooperates with many specialists and professionals to provide value information on various health topics. This information helps customers maintain a healthy, happy lifestyle.
The company's wide range of products includes Femarelle, Active Iron For Women, Clearwayz, AB21D+, and Hemocyl. These products are sourced from top pharmaceutical companies from Europe and the United States, such as Se-cure Pharmaceuticals, R-Pharm Germany GmbH, UST Mfg. LLC, ALIFARM S.A., PharmaS d.o.o,… ensuring their high quality and effectiveness.
For instance, Femarelle products are manufactured by Se-cure Pharmaceuticals, a company that specializes in women's health. Se-cure Pharmaceuticals is known for its innovative approach to product development and its commitment to scientific research, ensuring that Femarelle products are safe and effective.
Another product in Medpharm's portfolio is Active Iron for Women, which is specially formulated to meet the iron needs of women. Iron is a crucial mineral for the human body, and women require more iron than men due to blood loss during menstruation. Active Iron for Women contains a unique formulation that delivers iron directly to the site of absorption in the small intestine, reducing the chance of gastrointestinal side effects.
Clearwayz is another product offered by Medpharm. It is a natural remedy that helps to relieve symptoms of nasal congestion, sinus pressure, and colds. Clearwayz contains a blend of essential oils, including eucalyptus and peppermint, which work together to provide relief. Unlike many over-the-counter cold remedies, Clearwayz is safe and does not cause drowsiness.
AB21D+ is a dietary supplement that is designed to promote a healthy immune system. It contains a blend of vitamins, minerals, and probiotics that work together to support the body's natural defenses. This product is especially useful during the cold and flu season or for people who want to maintain optimal immune function.
Hemocyl is another product offered by Medpharm, designed to relieve the symptoms of hemorrhoids. Hemorrhoids are a common condition that affects many people, causing discomfort and pain. Hemocyl contains a unique blend of natural ingredients, including witch hazel and horse chestnut, which work together to relieve inflammation and discomfort.
Medpharm is a trusted name in the healthcare industry in Vietnam, offering high-quality and value-effective healthcare products to its customers. With a commitment to safety, affordability, and creating a mutually beneficial environment, Medpharm has established itself as a leader in the industry. Its partnerships with top pharmaceutical companies from Europe and the United States ensure that its products are sourced from the best sources, and its wide range of products meets the needs of different customers.
For more information about Medpharm, please visit https://medpharm.vn
About the company: Medpharm is a people healthcare product distribution company. Medpharm was established in June 2020 with a passionate pharmacist team who have 20 years of experience in healthcare in Vietnam. The products are imported directly and have documents certifying the origin.
Contact Detail:
Facebook: https://facebook.com/medpharmvn
About Us: /Medpharm/
Contact Info:
Name: Medpharm
Email: Send Email
Organization: Medpharm Pharmaceutical JSC
Address: 343/54 To Hien Thanh Street, Ward 12, District 10, City. Ho Chi Minh, Vietnam
Phone: (+84) 28 22039369 – (+84) 978 433 453
Website: https://medpharm.vn/

Release ID: 89095335