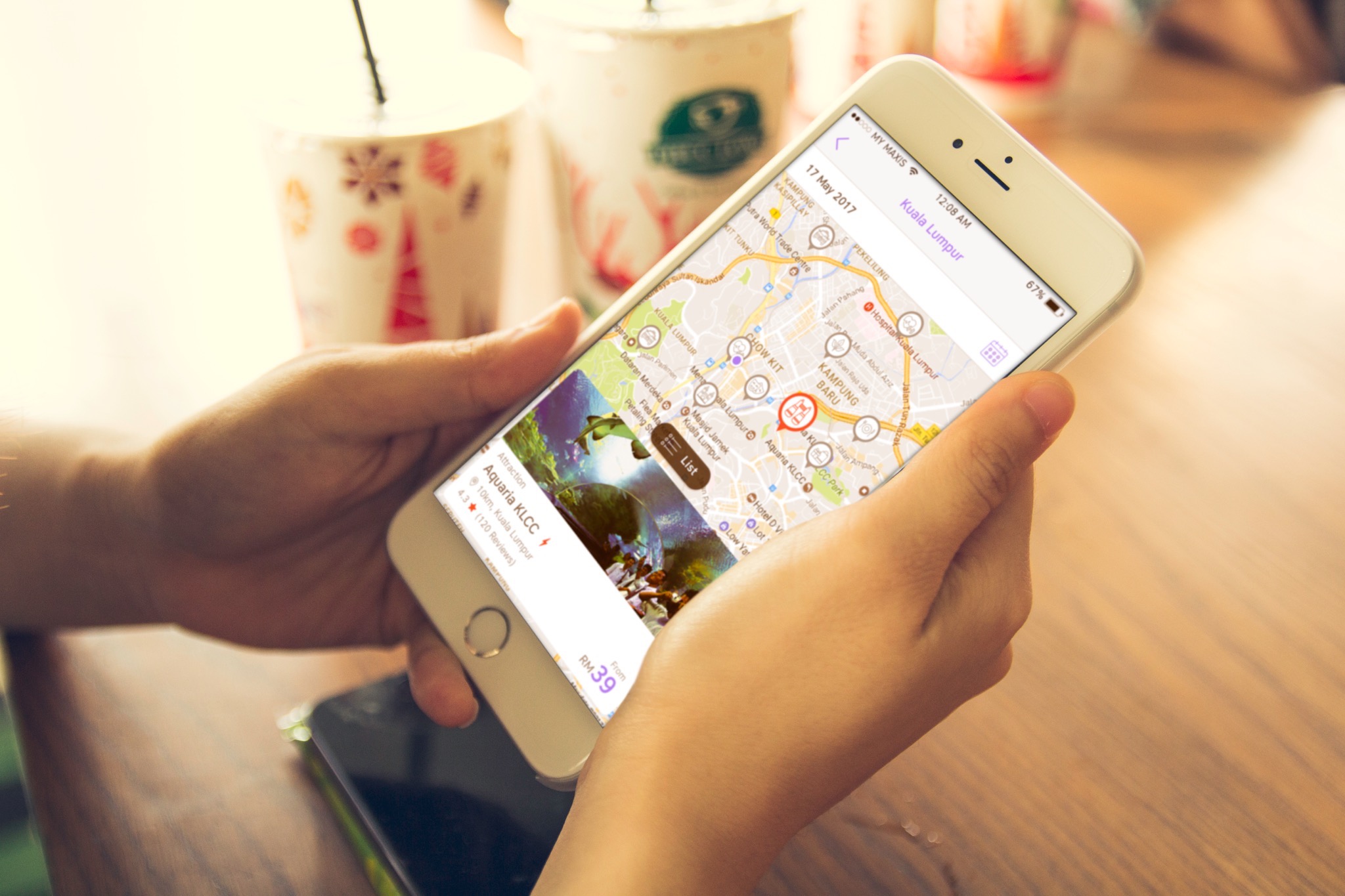 Kuala Lumpur Malaysia - October 19, 2017 /PRWIRE.asia/ —
Tours and activity booking mobile app startup, McParadise, is planning for its official launch end of this year. The latest mobile app features location based on-demand activity booking, allowing travellers to book any activity nearby them at the eleventh hour.

Formerly Tourders, McParadise work hand-in-hand with local operators to serve their customers with on-demand activity booking.
McParadise, formerly known as Tourders, has served more than 5,000 happy customers in the tours and activity industry in the past one and a half years. While previously focused on delivering customised tours, with the new identity, the Malaysian startup will now deliver location based on-demand activity booking through mobile application. This is made possible through FIT's Mobile phone GPS with activities location database, detecting and suggesting activities around based on algorithm.
"Our aspiration is to help every traveller enjoy the best experience on ground. At times, travellers may not have a pre-planned itinerary, we fill this gap by providing them quick and ready access on-demand tours and activity." said Joseph Toh, the founder and CEO of McParadise.
The mobile app is strategically designed as an answer to the current travel trend, where travellers have gone on-demand and made decisions "last minute".
"We find that the travellers nowadays are very mobile-dependent, favour instant gratification and prefer last minute booking when it comes to activity planning. Hence to answer to the trend, we designed this mobile application to perfectly match this trend." said Raymond Lok, COO of McParadise.

McParadise makes on-demand travel as easy as clicking a few buttons on your smartphone.
"Even for travellers with an agenda, they are bound to have fragments of free time they wish to fill up. Or at times, a pre-planned itinerary may be affected by unforeseen events thus creating free time. McParadise is the obvious app to help fill up those free times." he added.
With the mobile app, travellers can quickly find activities available around them and join immediately, allowing travellers to fill up their time whenever they feel the need to. What's more, the mobile app also facilitates the purchase of e-ticket on many travel spots, removing the need to queue for ticket. Such convenience provides seamless online to offline experience for travellers and empowers them with a full control over their travel itinerary.
McParadise is currently in work with destination partners from popular travelling hot spots like Sabah and Kuala Lumpur to provide activities ranging from hiking, diving, cruising, local experience and many more, within the destination. "No one knows the destination better than the local providers, they are the best person to provide the most complete experience at the destination. This is also the reason why we are not entering the market to compete with them, but to connect and grow together with them." Joseph elaborated. The mobile application will act as an active sales channel to reach out to travellers, bringing growth opportunity to the existing local activity operators.
When speaking about future plan, Joseph stated "We are working to expand across Malaysia's popular destinations starting from Sabah, Kuala Lumpur, Penang, Langkawi and Malacca. Eventually, we will extend our footprint across the South East Asia region. We welcome all destination partners for collaborations. We would love to meet tour operators who wish to welcome more travellers to their destinations and are seeking growth to their business."
McParadise mobile app is currently in test in App Store and Google Play. The official launch of the mobile application is expected to be in one month time. Currently activities booking can be made through their website: www.mcparadise.co
About McParadise:

McParadise is an online marketplace that connects experience seekers and local tourism providers by delivering a one-stop-shop booking experiences via its user-centric platforms.
Contact Information:

Name: Joseph Toh

Email: hello@mcparadise.co

Phone: +6014-319 7268
Source URL: https://www.prwire.asia/mcparadise-set-to-make-on-demand-tour-a-seamless-experience-for-everyone/
Release ID: 252738