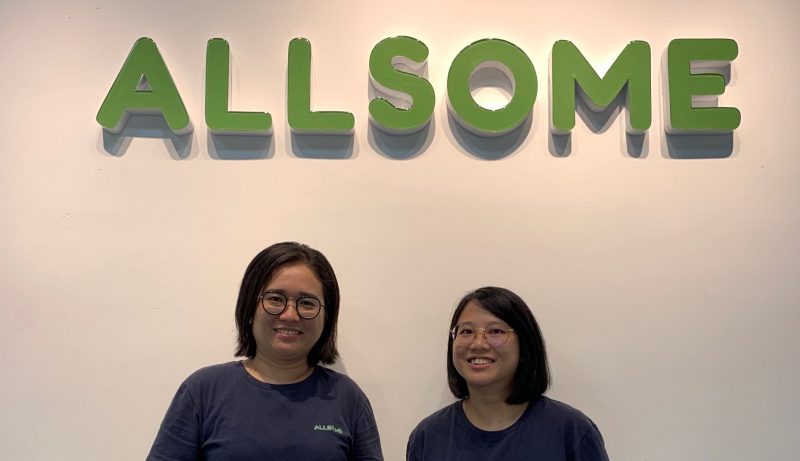 - February 12, 2020 —
9/8/2019 – AllSome Fulfillment, a cross-border ecommerce fulfillment startup said on Thursday that it has successfully closed its seed funding round of US$1.94 million led by East Ventures.
The newly raised capital will accelerate the mission of AllSome Fulfillment to meet the need for effective cross-border ecommerce fulfillment services, as well as expand the startup's footprints into other countries across Southeast Asia, including Indonesia.
Founded in 2018 by Malaysian Ng Yi Ying and Chinese national Liu Yi Shu, AllSome was born from the great potential of cross-border buying and selling transactions.
"As a formal online seller ourselves, we understand how fulfillment services are always expensive," said AllSome Fulfillment co-founder and CTO Ng Yi Ying.
She further explained how expensive the cost of logistics is across countries, which can reach 45 percent of the original price of the product. Besides, the process of shipping goods can also be problematic with 30 percent of items orders by customers sent to the wrong address, have the wrong size, or have a defect.
"We built AllSome Fulfillment essentially to make it affordable for every seller to use ecommerce fulfillment everywhere they need. AllSome Fulfillment has made significant efforts in building up a wide fulfillment network to service online sellers throughout their supply chain," Ng added.
The startup offers services including sourcing from international suppliers, offshore quality assurance, secured storage, pick & pack, door-to-door delivery, and parcel tracking.
For buyers, the platform also eliminates the needs to open multiple sites in order to track the goods they buy. It helps end-users to track and monitor their deliveries from multiple websites in one place.
AllSome said it expects to reduce cross-border fulfillment and logistics cost by at least 40 percent in an effort to help online sellers book more profit.
So far, the startup has established a network of 250 virtual warehouses in China and Malaysia, serving 50 clients across Southeast Asia. The company handles 120 thousand packages deliveries on a daily basis.
East Ventures is one of the most active VCs in Indonesia, with portfolio companies such as Ruangguru, Fore Coffee, Warung Pintar, IDN Media, Shopback, and many more.
Commenting on the deal, Partner of East Ventures Melisa Irene said that, "AllSome Fulfillment team built the right guidelines to accelerate and optimize the shipping path in the Southeast Asian online retail market."
"By enabling online merchants in Southeast Asia to be able to access product availability and logistics expertise from China, and build decentralized local fulfillment capabilities, this will unlock the true potential of trade transactions," she added.
Contact Info:
Email: Send Email

Release ID: 88946210