Atlanta, GA, United States - March 30, 2023 —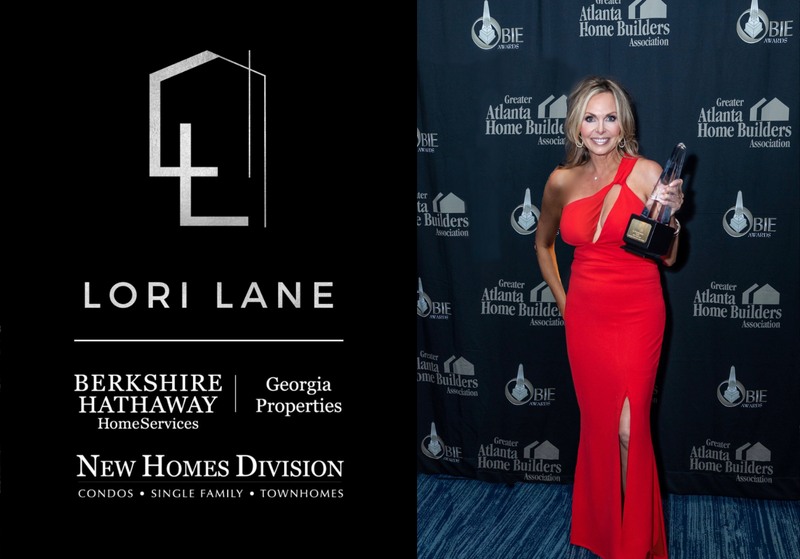 The Greater Atlanta Home Builders Association hosted the 42nd annual Professionalism (OBIE) Awards Saturday, October 22nd at the Georgia Aquarium in downtown Atlanta. With over 100 different categories, the OBIE awards celebrate outstanding achievements in homebuilding and highlight those in the homebuilding industry for excellence in building, marketing, and personal achievement. This year Berkshire Hathaway was honored to receive the gold award for Best Marketing Campaign, Best Advertising Campaign, Best Interactive Tool, Best Email Marketing Message and Best Sales Center, to name a few.   In addition to winning numerous marketing accolades, Berkshire Hathaway's builder clients Trilith Development, Patrick Malloy Communities, JW Collection, Brett Baker Homes, McKinney Builders, David Patterson Homes, Vision Development Partners, Loudermilk Homes, Redwood Homes, Senoia Enterprises and 1023 Construction all received top honors. 
"Lori continues to raise the bar as Atlanta's leader in new homes sales and marketing," said DeAnn Golden, President and CEO of Berkshire Hathaway HomeServices Georgia Properties.  "I am so proud of Lori, her talented marketing team and their builder clients and I join our entire organization in congratulating them on these well-deserved accolades." 
 "It was an amazing night and so nice to see so many in our industry come together to celebrate homebuilding." said Lori Lane. "My team and I are proud to work with the best in the industry. Our clients are dedicated to developing and building award-winning communities and it is truly a privilege to be part of their success."
About New Homes BBHSGA:
The New Homes Division of Berkshire Hathaway HomeServices Georgia Properties represents some of the most respected builders and developers in the Greater Atlanta area. The division is run and created by Lori Lane, President of the New Homes Division and backed by one of the most respected brands in the world. Lane also acts as Managing Broker and oversees the on-site sales and marketing for each community. Over the years, Lane and her team have created award-winning strategies for the marketing and selling of new construction and have won hundreds of awards that celebrate outstanding achievement and excellence in home building, marketing, and personal achievement. 
Lori Lane, President of Georgia Properties New Homes Division, is known for building the highly successful New Homes Division, establishing herself as a powerhouse in the new home construction industry representing some of the most respected builders and developers in the Greater Atlanta area. In addition to her unprecedented success in new home sales and marketing, she also manages BHHS GA Luxury Collection marketing and is best known for the award-winning black and white Luxury Collection marketing campaign created and launched in 2015.  Under her leadership, Luxury Collection sales have seen an increase of 269% in market share. 
Lori Lane defines new home and luxury real estate sales and marketing and continues to make a lasting impact on Atlanta's real estate industry.
Contact Info:
Name: Berkshire Hathaway HomeServices GA Properties
Email: Send Email
Organization: New Homes Division - Lori Lane of Berkshire Hathaway HomeServices GA Properties
Address: 100 Mansell Court East Suite 115, Roswell, Georgia 30076
Phone: (678) 352-3314
Website: https://newhomesdivisionga.com

Release ID: 89093036