Dallas, Texas, United States - March 6, 2023 /MarketersMEDIA/ —
Keith "LA" Neason a.k.a stage name "Lord Strapz" is announcing the newest public figure endorsements for his groundbreaking "Strapz Only Show". Born on a military base in Fort Hood, Texas and raised all across the country, Lord Strapz is an ambitious artist who has been making waves in the music industry since his retirement from basketball two years ago. After releasing to Soundcloud and gaining a nice following, he released his first ever EP "Phoenix Mode" with over 400K views on TikTok for his first official single release "Forgot My Lighter".

His hard work and dedication are now paying off as he recently signed a management contract with Penmen Club and is working with award-winning songwriter Cobra Monroe. He also landed a lead role in an upcoming movie called "FUD" that features rap legend Kurupt among other big names. With the film's release just around the corner, Lord Strapz is planning to collaborate with Jakkah on an upcoming single to further build anticipation for it.

The concept of "Strapz Only Show" encapsulates Lord Strapz's determined spirit and entrepreneurial attitude towards life as he strives to make things happen regardless of any obstacles that come his way. This spirit was demonstrated by his decision to quit his job at the Cheesecake Factory and pursue music full time even though he had no one to back him up financially or emotionally at the time. His determination paid off as he has already started accumulating support from prominent public figures across America such as rapper 50 Cent, singer-songwriter Alicia Keys, NFL wide receiver DeAndre Hopkins, NBA star Kyrie Irving and many more.

The endorsements have helped spread awareness about "Strapz Only Show" throughout America which has led to increased attendance at shows and more opportunities for Lord Strapz as an artist. He is also leveraging these endorsements to further promote himself through social media platforms such as Instagram where he posts daily updates about new developments related to his show as well as motivational quotes that inspire people from all walks of life who may be facing similar struggles that Lord Strapz himself faced not long ago.

In addition to this news of endorsements, Lord Strapz has some exciting content coming out soon that will surely keep fans busy until the release of "FUD" later this year. The upcoming content includes music videos for songs such as "Forgot My Lighter" and "No Rebound" featuring Jakkah along with mini documentaries that capture behind-the-scenes moments in Lord Strapz's journey towards becoming one of the most successful independent artists in American history.

With all these exciting announcements coming out every day regarding Lord Strapz's career progression and accomplishments, it can be said without any doubt that great things are yet to come from this talented individual whose dreams are slowly but surely turning into reality right before our very eyes!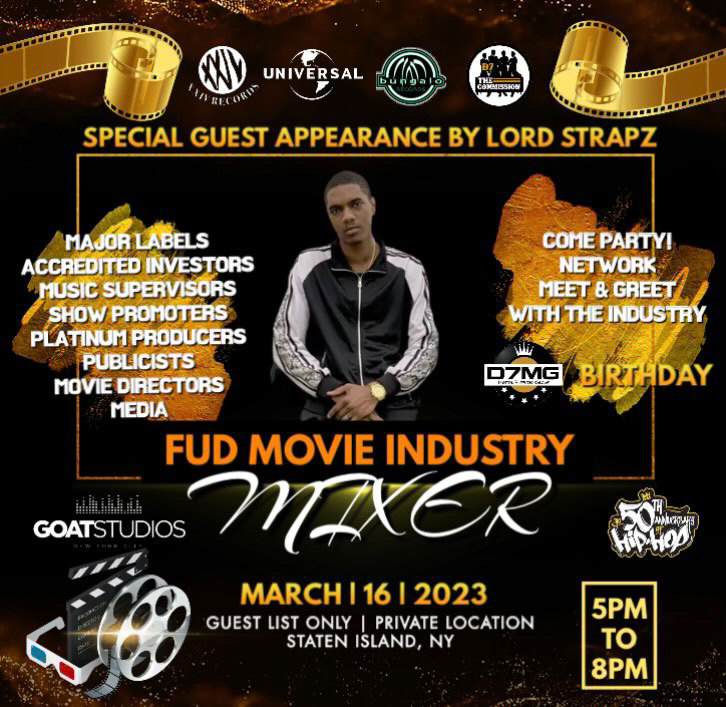 About Us: "Stop Teaching Racist Acts Proudly Z-Generation"
Contact Info:
Name: Lord Strapz
Email: Send Email
Organization: Strapz Only Show
Phone: 4699376588
Website: https://www.strapzonly.com

Video URL: https://www.youtube.com/watch?v=KQxfXuq9ixQ
Release ID: 89090721