Duxbury, Massachusetts, United States - September 18, 2023 —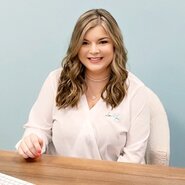 Contesting a will is always tempting, especially if you feel you haven't got more than you thought you deserved. This week, Massachusetts Estate Planning and Probate Attorney Sam Allen sets out who can appeal a will, why and when.
For more information please visit https://lawmom.com
The Founder of Law Mom, LLC, said a will can be contested by someone having legal 'standing' – essentially someone who believes they are personally affected by the outcome of a will. These could be family members, beneficiaries, business partners, or creditors.
She said: "Before taking any proactive steps, seek advice from a lawyer well-versed in contesting wills. They can act professionally and without the emotion that comes with grieving and family ties by assessing the documents and offering options for a legal challenge."
There are narrow grounds upon which to contest a will, and whichever is chosen must be backed up with solid evidence. 
She said that one ground for appeal is that a will is either incomplete or faulty. This can be on technical grounds, such as that the will has signatures missing, is not signed with the requisite number of witnesses or important text is missing.
A will drawn up in which the decedent was unduly influenced or pressured into altering it in someone else's favor; or that they suffered physical, financial or mental abuse to affect them in signing a drastically altered will, are also grounds for contest.
Fraud, forgery, issuing a trust by mistake or revoking a will to execute a new one are potential grounds for challenge.
Another potential area for the contest is the lack of mental capacity or an 'unsound mind'. A valid will is written and signed before a notary public. The person who writes the will must be over 18 and of "sound mind".
She said that if there is a belief that the person writing the will is not of 'sound mind' and has the evidence to establish that claim, you could challenge the will. In drawing up evidence, a person might have to approach the person's family doctor or other medical professionals to back up the claim. 
''To pursue a contest, you must file a lawsuit in the Probate or Superior Court. The court may invalidate a will because of the evidence. If the judge rules in your favor, it will be deemed invalid, and the assets will be distributed according to either a previously made will or prevailing intestate succession law'', Allen explained.
She advised that there is a time limit to contesting a will once it has been filed at a probate court, so time is of the essence to explore the legal and potential financial implications if someone has lost the case.
Sam Allen concluded: "Pursuing a contest to a will has to be thought out and with considered evidence. Simply trying to pursue it on the grounds of jealousy or greed will not wash with an attorney, a court or, more to the point, a grieving family. So consider your next steps carefully."
Source: http://RecommendedExperts.biz



Contact Info:
Name: Sam Allen
Email: Send Email
Organization: Law Mom, LLC
Address: 5 Chestnut St, Duxbury, MA 02332, United States
Phone: (781) 327-6070
Website: https://lawmom.com

Release ID: 89107567