United States - September 14, 2022 —
Jackson Gasser is a Louisville-based musician and songwriter set to carve his niche in pop music with unique rhythms and sounds.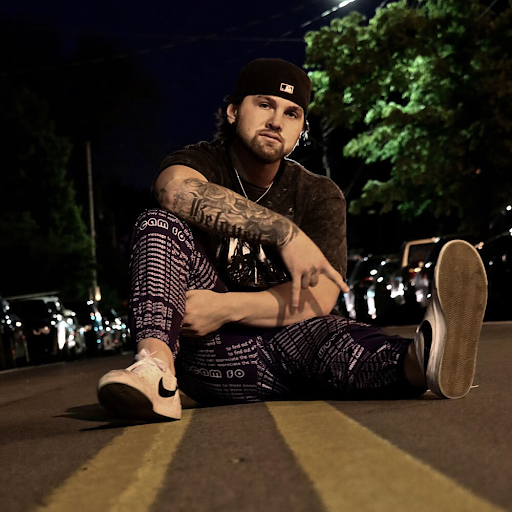 Uniqueness, ingenuity, authenticity, and an unapologetic approach are the prerequisites to entering the contemporary pop music industry. According to a recent survey conducted by the Journal of Musical Things, it is estimated that roughly 24,000 songs are released daily, amounting to a million tracks every six weeks.
Among thousands of emerging artists and musicians, Jackson Gasser stands out as a talented songwriter with a vision. With multiple singles and a highly successful EP under his belt, he already cut his teeth and came to make a lasting impact with innovative rhythms, lyrics, and vibes.
Hailing from Louisville, Kentucky, the hometown of Jim James, Static Major, Brian McMahan, Bryson Tiller, and other superstars, Jackson Gasser knew he had an obligation to maintain the impeccable reputation of the Deep South.
From admiring his idols as a teenager to meeting prominent artists, performing with local musicians, and establishing musical relationships, Gasser gradually built his reputation as the "next big thing" that will change the landscape of pop music as a whole.
With his younger brother and other family members, Jackson hosted the heavily acclaimed DREAMWLRD Music Festival in Louisville. Gasser embraced this opportunity to deepen his knowledge of the forces working "behind the scenes" to empower large-venue shows.
A pivotal moment in Jackson Gasser's life occurred when he became Mr. Kevin Elliot's protégé. As the CEO and main engineer at Broken Crow Studio, Elliot has worked with some of the largest names in the music industry. He welcomed Jackson into the fold and began mentoring him after seeing the vast untapped potential Gasser had yet to explore.
The first major steps Jackson took in the music business revolve around his debut EP titled "Dreamworld". Released in 2020, this musical endeavor helped Jackson establish himself as a respected artist as the stream numbers kept rocketing through the roof.
From "Best for U", over "Mamba" and "Last Dance", to the self-titled "Dreamworld", Gasser's EP has garnered tens of thousands of streams in record time. After touring and promoting his debut work, Gasser resurfaced on the scene with a barrage of brilliantly produced singles.
Jackson graced musical outlets with "Louis V', "Hometown Crowd", and the widely acclaimed "Downfall": a track that vividly showcases Gasser's talent for rhythm, singing, and flow.
It was not long before Jackson's achievements were recognized by major publishing houses. He is currently in open communication with three mainstream record labels and is seeking a reputable, dependable manager to help him elevate his music career.
Jackson imparted that he is preparing a big surprise for his fans; rumors are circulating that his new single called "Cheers" is about to be dropped soon.
More information about Jackson Gasser is available on his official website.
Contact Info:
Name: Jackson Gasser
Email: Send Email
Organization: Jackson Gasser Musician/Songwriter
Address: United States
Website: https://fanlink.to/jacksongasserofficial

Release ID: 89081460