United States - September 19, 2023 —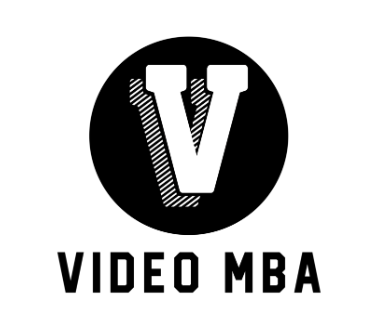 VIDEO.MBA is a newly launched comprehensive resource for starting and scaling a profitable video production business. This innovative course offers step-by-step instructions, industry-tested templates, and invaluable tools to jumpstart the user's journey quickly and easily. For users, it's like having a team of experienced mentors in their pocket, ready to provide them with expert guidance on every aspect of the video production industry.

Unlike other resources, VIDEO.MBA is not just about theory; it's about practical insights from founders who have built multi-million dollar video production businesses from the ground up. Our instructors have walked the talk, sacrificing and persevering to master their skills and create successful production studios. With nearly two decades of combined experience, they act as mentors, offering users a "how-to" playbook for launching, growing, and profiting from the thriving video production industry.

VIDEO.MBA launches with a FREE MASTERCLASS, a powerful, 30-minute video lesson about the 5 Pillars of building a successful video production company.

Whether users are starting from scratch or looking to take their existing video production business to new heights, VIDEO.MBA is their guide. This course provides real-world solutions to real-world challenges, ensuring that users can achieve their entrepreneurial dreams in the ever-evolving world of video production.

Here's why VIDEO.MBA stands out:

- 🎥 Real Founders: Learn from experienced entrepreneurs who have been there, done that, and achieved real success in the video production industry.

- 🚀 All-in-One Solution: Access step-by-step guidance, templates, and tools that will help users build their video production business from the ground up.

- 📈 Proven Results: Build a business that generates genuine revenue and profits in one of the most exciting and profitable times in video production history.

Users can take this chance to embark on a journey toward a video production business that not only fulfills their passion but also generates tangible results. Enrollment for VIDEO.MBA is now open but is expected to fill up fast.

About VIDEO.MBA:
VIDEO.MBA is an on-demand video course designed to help aspiring video entrepreneurs launch and scale their own successful video production companies. With real founders sharing their deep expertise.

Click here to learn more about this all-in-one, on-demand video course that equips its users with the tools, knowledge, and expertise they need to turn their video production dreams into reality.

For more information about VIDEO MBA use the contact details below:
Contact Info:
Name: Molly McMillan
Email: Send Email
Organization: VIDEO MBA
Address: 410 North Scottsdale Road, Tempe AZ 85281
Website: https://www.video.mba

Release ID: 89107934