Dubai, United Arab Emirates - September 21, 2022 —
Cryptocurrency is the rave of the moment. Since the first cryptocurrency, Bitcoin, was launched in 2009, cryptocurrency has grown in popularity, helping companies, businesses, and individuals make millions of dollars from their investments. One merit of cryptocurrency is how it eases financial transactions. Crypto is based on Blockchain technology which ensures peer-to-peer transactions without third parties or any central governing body. The former system of conducting financial transactions over the Internet is not without many weaknesses but cryptocurrency has made those weaknesses less of a concern.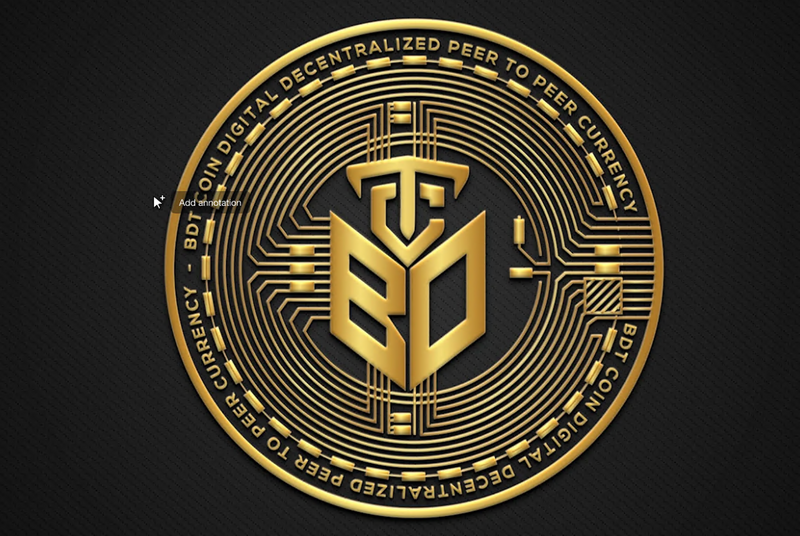 Every week, a new crypto project is launched as a contribution to a new financial world where transactions would not depend on central banks, governing bodies, or third-party financial institutions. There is pretty much no innovation with these projects as they all offer the same functionalities and benefits. However, there is a new project that seeks to revolutionize the crypto market and introduce the first-of-its-kind crypto token. Introducing BDTCOIN, the world's first gold standard cryptocurrency which offers fast and secured financial transactions anywhere crypto is accepted.
BDTCOIN is on another level when it comes to cryptocurrencies. It is a completely digital coin that allows holders to transact, pay for goods and products using electronic systems. Users can open an online wallet through which they can transfer BDTCOIN from one wallet to another. Early adopters of the BDTCOIN have an exceptional investment advantage as they can enjoy an ROI that can turn them into millionaires by mining and investing in the currency.
As expected, BDTCOIN ensures the security of traders and investors' investments but takes security up a notch than other crypto projects. BDTCOIN payments and transactions allow only a specific value to a specific recipient. They do not reveal any private information, such as the identities of the parties, and cannot be used to authorize additional payments. Therefore, BDTCOIN payment networks do not need to be encrypted or protected from eavesdropping.
The developers of BDTCOIN have designed three wallet structures for holders of the coin. These include paper, hardware, and software wallets. The paper wallet is created with a keypair generated on a computer with no internet connection and the private key is printed onto a paper and erased from the computer. The hardware and software wallets work like regular cryptocurrency wallets and users can be sure the security of their investments is guaranteed.
For more information, please visit https://bdtcoin.co/ or read the Whitepaper via https://bdtcoin.co/bdtcoin.pdf.
Contact Info:
Name: Media Relations
Email: Send Email
Organization: Bdtcoin
Website: https://bdtcoin.co/

Release ID: 89081917